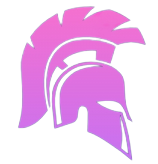 In the fast-paced world of Valorant, securing wins in competitive mode is the key to unlocking new agents, weapon skins, sprays, titles and other exclusive prizes. But consistently winning matches requires skill, teammates and time – things not every player has. That's where Gamergod comes in. Our Valorant win boosting services pair you with a pro booster to get you the wins you need, fast.
Unlock More Wins with Gamergod
Gamergod's Valorant boosters have reached the pinnacle of competitive ranks. By ordering a win boost from us, you'll be teaming up with a true Valorant expert who can secure wins even in high elo matches.
Guaranteed Wins – Order up to 5 wins and our boosters will get the job done, even compensating losses with extra wins.
All Ranks – Whether you're in lowly Iron or the heights of Radiant, our boosters can dominate at any skill level.
Better Stats – With more wins added to your record, you'll increase your win rate and rank faster.
Rewards – More wins means more XP to unlock agents, skins, gun buddies and titles.
Tailor Your Boost with Custom Options
At Gamergod we allow you to customize your Valorant win boosting experience:
Duo with a Pro – Play together with your personal booster and improve your own skills.
Select Agents – Choose which agent(s) you want your booster to play.
Priority Boosting – Get your order started ahead of regular delivery times.
Live Streaming – Watch a livestream of your booster dominating matches.
Why Gamergod is the Best for Win Boosting
With years of experience boosting thousands of accounts, Gamergod has mastered the art of Valorant win boosting. Here's why you should choose us:
Epic Skills – Our handpicked boosters have insane skills, game sense and strategies.
Safe and Private – Your account details and privacy are always protected.
Fast Delivery – Enjoy industry-leading delivery times.
Money Back Guarantee – We'll refund your order if we fail to deliver the wins.
Cheap Prices – Get awesome deals not offered by our competitors.
24/7 Support – Friendly reps ready to assist whenever you need it.
The Gamergod Win Boosting Process
Ready to get your Valorant win boost started? Here's what you can expect when you place your order:
Select your desired number of wins and any custom options.
Provide us with your Valorant account details and payment.
Our booster logs into your account securely using a VPN for privacy.
The booster queues into competitive mode and dominates matches to get your wins.
Watch the boost in real-time by adding the streaming option.
Sit back, relax and enjoy your boosted account with more wins!
It's really that easy. Our agents handle everything from start to finish!
FAQs on Valorant Win Boosting
Before you dominate the competition with a win boost, here are answers to some frequently asked questions:
Is Boosting Allowed in Valorant?
While boosting does break Riot's terms of service, the chance of a ban is extremely unlikely when using a professional boosting company like Gamergod that takes precautions to protect your account.
What Payment Options Do You Accept?
We accept all major payment methods including credit cards, PayPal, Bitcoin and others. See our payments page for the full list.
What Happens If My Booster Loses a Game?
Don't worry, we'll keep playing until we get your ordered number of wins. Any losses are compensated with additional wins.
Can I Get Progress Updates?
Absolutely! We provide real-time order updates via live chat or email. The streaming option also lets you watch progress live.
Do You Offer Other Valorant Services?
Yes, along with win boosting we also offer full ranked boosting, placement matches, levelling services and Valorant coaching.
Stop wasting time and start dominating your Valorant matches with pro-level win boosting from Gamergod. Order today and unlock your desired wins and rewards!