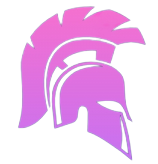 Counter Strike 2 (CS2) is one of the most popular competitive multiplayer first-person shooter games. With its engaging gameplay and ranked competitive mode, many players strive to reach the highest ranks like Supreme and Global Elite. However, ranking up in CS2 can be extremely difficult and time consuming. This is where our CS2 rank boosting service comes in.
What Will You Get
When you order CS2 rank boosting from Gamergod, our seasoned professionals will take over your account and play competitive matches at the highest skill level to boost your rank. Here's exactly what you'll get:
Your Desired Rank Achieved: We'll boost your account from any rank up to the desired rank you want, whether it's Master Guardian, Legendary Eagle, Supreme, or the coveted Global Elite.
Faster Rank Progression: Ranking up through normal play takes ages. With rank boosting, we'll get you to your goal rank much faster.
Improved Stats: As we play matches on your account, your CS2 stats like K/D ratio, win rate, MVPs and more will naturally increase.
Rank Rewards Unlocked: Reaching new ranks earns you rewards like skins, cases, XP and more. Our boosters will unlock all eligible rank rewards for you.
Better Teammates & Gameplay: At higher ranks, you'll get matched with more skilled teammates and opponents, improving your overall gameplay experience.
Additional Options
We offer additional options to further customize your CS2 rank boosting experience:
Express: Your order will be prioritized for faster completion with Express delivery speeds.
Solo Only: The booster will play solo queue only to maximize rank improvement.
Stream: Watch your booster play live on your account via streaming.
Requirements
To be eligible for our CS2 rank boosting service, your account must meet the following requirements:
Counter Strike 2 purchased with Prime matchmaking status enabled.
Completed all 10 competitive placement matches and currently ranked.
Sufficient XP level to play competitive matches.
Benefits of Using CS2 Rank Boosting
Getting rank boosted by our seasoned professionals offers many benefits including:
Save You Time: It can take weeks or months to rank up through normal play. Boosting gets you there faster.
Reduce Frustration: No more losing rank from bad teammates or smurfs. Boosters carry games consistently.
Reach Your Goals: Get the bragging rights and prestige of reaching Global Elite or any rank you want.
Enjoy the Game: Playing at higher ranks against better players in a more competitive environment.
Flex Your Skills: Gain confidence and skills needed to maintain your new rank after the boost.
Why Choose Gamergod for CS2 Rank boost?
When it comes to CS2 rank boosting, choose Gamergod for the following reasons:
Handpicked Global Elite Boosters
Our team is comprised of handpicked CS2 veterans with thousands of hours and elite skills. Minimum rank requirement to join our team is Global Elite, so you'll be boosted by the absolute best.
Safe and Secure Process
Your account information and privacy are protected using encryption and secure systems. Our boosters play legitimately without cheats, bots or exploits.
Fast Turnaround Times
With 24/7 availability, boosts are started rapidly. We maintain blazing speeds with Express delivery options to get your boost completed ASAP.
Friendly Customer Support
Our customer support reps are CS2 veterans themselves and provide quick assistance via Live Chat or email throughout the boost.
Affordable Pricing
As an established company with skilled employees, we can offer extremely competitive pricing on CS2 boosting services.
Money-Back Guarantee
If for any reason your desired rank is not achieved, we provide a 100% money-back guarantee on your purchase.
How it Works
Here is the simple process when you get your CS2 rank boosted by Gamergod:
Step 1: Order Your Boost
Select your current and desired rank along with any extra options like Express. View pricing and order your CS2 rank boost in a few clicks.
Step 2: Account Access
Provide account login so our boosters can access your account. Don't worry – all account information is secured and kept confidential.
Step 3: Booster Assigned
We assign your account to one of our elite Global Elite boosters. They will contact you to confirm order details before starting.
Step 4: Rank Boosting Begins
Your booster starts playing competitive matches on your account, dominating games with expert skill to boost your rank rapidly.
Step 5: Notify When Completed
Once your desired rank is achieved, we notify you immediately so you can hop back on your account and enjoy your new rank!
Step 6: Enjoy Your New Rank!
Congrats, you can now show off your shiny new CS2 rank that was boosted to new heights by the pros at Gamergod!
Frequently Asked Questions
Is CS2 rank boosting allowed by Valve?
Yes, rank boosting does not violate any CS2 rules or policies. Our boosters play legit without cheats on your account.
Can you boost me to Global Elite rank?
Absolutely! We boost accounts to any rank all the way up the prestigious Global Elite rank.
Do you provide any rank guarantees?
We guarantee your desired rank will be hit or provide a full refund. Our boosters play at an elite skill level to assure rank goals are met.
Will I keep all my items, skins, and rank rewards?
Yes, everything on your account remains completely untouched and you keep all rank rewards earned during the boost.
How long does it take to boost my rank?
With 24/7 boosting availability, most orders are completed within 1-3 days. Express options deliver even faster rank boosts.
Can I watch my booster play live?
Yes! With the Stream option we'll livestream your booster playing so you can spectate your rank boosting in real-time.
Do you use any cheats or bots?
Absolutely not! Our boosters are so highly skilled they don't need any cheats. We play legitimately to boost your rank.
Ready to take your CS2 rank to new heights? Get boosted by the Global Elite pros at Gamergod today!