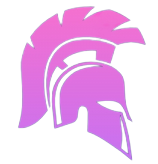 Apex Legends Rank Boosting

Apex Legends Rank Boosting with Gamergod offers a fast, safe, and affordable way to reach your desired rank and unlock seasonal rewards on PC, PS4, and Xbox. Our team of top-rated Apex Predator boosters have helped thousands of players shortcut the grind and achieve ranks from Bronze all the way up to Apex Predator.
What Will You Get
When you order Apex Legends rank boosting from Gamergod, here's what you can expect:
Your desired rank achieved, whether it's Bronze, Silver, Gold, Platinum, Diamond, Master, or the coveted Apex Predator
Unlock seasonal ranked rewards like dive trails, badges, weapon charms, and more
Increased RP and MMR for better matchmaking and teammates
Drastically reduced grind time thanks to our dedicated boosters
Fast completion time based on your current and desired rank
100% hand leveled; no bots or exploits used
Safe account sharing and top-notch account security measures
Gamergod guarantees your desired rank will be achieved quickly and safely. You'll unlock rewards, increase your skill tier for better matchmaking, all without spending countless hours grinding solo queue!
Additional Options
To customize your Apex Legends rank boost even further, Gamergod offers these add-on options:
Duo Queue Boost: You'll team up directly with your personal booster and communicate in real-time as they carry you to your desired rank. No account sharing required!
Specific Legend: Want to earn a certain ranked reward or showcase a particular legend? We'll play your chosen legend exclusively throughout the boost.
Live Streaming: Watch your boost progress live with a private Twitch stream for 15% extra. Monitor progress and learn strategies from the best!
Requirements
To be eligible for our Apex Legends rank boosting services, your account must:
Have an EA, Steam, PSN, or Xbox Live account
Own a copy of Apex Legends
Be level 10 or higher to play ranked
We'll handle the rest! Gamergod can boost accounts on any platform in any region.
Benefits of Using Apex Rank Boosting
Beyond just saving time grinding RP, purchasing an Apex Legends rank boost offers these helpful benefits:
Reach Exclusive Rewards Fast
By ranking up rapidly, you can unlock dive trails, badges, weapon charms, and other prestigious cosmetics only available to top ranks before the season ends. No more missing out!
Play With Better Teammates
Your visible rank influences matchmaking and the quality of your random teammates. Boosting to higher tiers lets you play with skilled teammates committed to winning.
Gain Skill Quickly
Playing at higher skill levels under the guidance of a top-tier booster lets you pick up advanced strategies and mechanics at an accelerated pace.
Enjoy Ranked More
Boosting alleviates the frustrations of solo queue grinding. You can enjoy ranked more by skipping past elo hell and bad matchmaking caused by placement matches.
Why Choose Gamergod for Apex Rank Boost?
When it comes to safe, affordable Apex Legends boosting, no service matches Gamergod's experience and reliability. Here are key reasons to choose us for your rank boost:
Elite Boosters: Our strict vetting ensures only the top 0.2% of Apex players are allowed to boost accounts. All our boosters achieved Master/Predator rank on their own skill.
Seamless Process: Ordering, account access, progress updates, and delivery is made as smooth and simple as possible for you.
Live Support 24/7: Friendly English-speaking staff are available around the clock via live chat, email, phone, Discord, etc. to assist you.
Secure Account Safety: We utilize encrypted VPNs, anonymized login details, strict device security checks, and more to protect your account.
Money Back Guarantee: If for any reason your boost is not completed as ordered, we offer a full refund or free replacements.
How it Works
Here's the simple process when you order Apex Legends rank boosting from Gamergod:
Choose your platform, current rank, and desired rank using our automated order form. Add any extra options if wanted.
We'll send your order details to our boosters and the most qualified one will claim your order.
Our booster will contact you to arrange fast and secure account access.
They'll begin playing on your account, with progress screenshots sent as they rank up.
Upon reaching your desired rank, you'll get a confirmation plus your boosted account back!
It's the fastest, most seamless Apex Legends boosting experience anywhere. Reach out anytime with questions.
Frequently Asked Questions
Check out answers to common questions about our Apex Legends rank boosting services below. Feel free to contact us directly if you have any other questions!
Is This Boosting Method Safe?
Yes, our boosters only use hand leveled ranking up on your account. No bots, hacks, or exploits that risk bans are ever used. Your account details are always kept safe and confidential as well.
How Long Does It Take?
Completion times vary based on your starting and desired rank, but in most cases the boost will take 1-3 days. The higher the rank, the longer it takes. But our boosters work around the clock to finish ASAP.
Which Platforms Do You Service?
Gamergod can handle Apex Legends boosting for accounts on PC (Origin and Steam), PlayStation 4 and 5, Xbox One and Series X/S. Any region worldwide.
Can I Watch My Boost Progress?
Absolutely! For 15% extra you can get a private livestream link to watch your booster play through the entire rank boost from start to finish.
Do You Offer Duo Queue Boosting?
Yes! If you prefer to play side-by-side with your personal booster, we offer duo queue boosting where you'll team up with them directly. No account sharing needed!