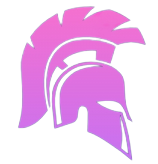 Apex Legends Kill Boosting is the best way to rapidly increase your kill count and boost your K/D ratio. This service provided by Gamergod allows you to unlock your true potential in Apex Legends by getting more kills, experience, and completing achievements.
What Will You Get
With Apex Legends Kill Boosting from Gamergod, you will receive:
The selected number of kills, up to 1000. Our professional Apex Legends boosters can get 5-15 kills per match.
A boosted K/D ratio. Our boosters maintain at least a 2 KD, and you can pay extra for a 3 KD or higher.
Increased overall experience, leveling up your account and Battle Pass quicker.
Potentially new badges, packs, and other rewards from leveling up.
100% legitimate boosting without use of bots, cheats, or hacks.
Fast completion time, approximately 1 hour per 100 kills.
Additional Options
Gamergod offers these optional add-ons for your Apex Legends Kill Boosting order:
Specific Legend – Choose which legend our booster uses for all games.
Stream – Get a live Twitch stream link to watch your order completion.
Appear Offline – We'll play on your account while appearing offline.
Choose Booster – Pick your preferred booster or the first available.
Requirements
To order Apex Legends Kill Boosting, you simply need:
An original Apex Legends account.
Consent to account sharing with our trusted boosters.
Any specific legends unlocked if you select that add-on.
Benefits of Using Apex Kill Boosting
Kill boosting provides many advantages:
Better Stats – More kills and a higher KD ratio improve your status on the leaderboards.
Prestige – Boosting kills and stats earns you prestigious badges like the 20 Kill Badge.
Confidence – Eliminating more enemies builds confidence and improves your actual gameplay.
Rewards – Higher kill counts award Apex Packs, crafting metals, skins and more prizes.
Matchmaking – You'll get matched with and against better teammates and opponents.
Why Choose Gamergod for Apex Kill boost?
Gamergod is the top choice for safe, fast, and affordable Apex Legends Kill Boosting for these reasons:
Real Pros – Our vetted boosters are top Apex Predators who play at the highest skill levels.
24/7 Service – Friendly customer support is available around the clock to assist you.
All Regions – We boost on PC, Xbox, and PlayStation in all regions.
Guarantees – Your order is guaranteed complete or your money back.
Reputable – With a Trustpilot rating over 4 stars, our reputation speaks for itself.
How it Works
Boosting your Apex Legends kills with Gamergod is a quick and simple process:
Choose your desired number of kills using our calculator.
Select any extra options like streaming or a certain legend.
Purchase your order through our secure payment methods.
Our support team contacts you to schedule your boost time.
A top-tier booster logs into your account and starts boosting.
Track the progress of your order in real-time in your member profile.
Your booster delivers the completed service as promised.
Enjoy your boosted stats and join the Apex Legends elite!
FAQ
What is Apex Legends Kill Boosting?
Apex Legends Kill Boosting is a service where professional Apex players log into your account to get large numbers of kills rapidly. This boosts your K/D ratio and unlocks rewards.
Is it Safe?
Yes, Gamergod's boosting is 100% safe and secure. No cheats are used and your account details are protected.
How Long Does it Take?
Boosting time depends on the number of kills ordered. Approximately 1 hour per 100 kills.
Can You Boost on Console?
Yes we boost on PC, PlayStation, and Xbox in all regions. Platform does not matter.
What Happens If You Die During Boosting?
Some deaths may happen but we minimize them. With the 3 KD option boosters die 3x less than kills.
Do You Use Hacks or Bots?
Absolutely not! All boosting is hand done by legit players. No bots or hacking is ever used.
Can I Watch My Boost Live?
Yes! Select the Stream option to get a private live feed link to watch your boost.
Can I Get Banned for Boosting Kills?
No, our boosting is 100% within Apex Legends' terms of service. Tens of thousands boosted without any bans.