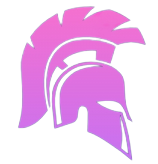 Overwatch 2 Rank Boosting

Overwatch 2 Rank Boosting with Gamergod is the best way to quickly and easily reach your desired skill rating and competitive rank. Our professional Overwatch Boosters have the skills and experience to carry your account to any rank, from Bronze all the way up to Grandmaster and beyond.
What Will You Get
When you order an Overwatch 2 Rank Boosting from Gamergod, here is what you can expect:
Guaranteed Rank Increase: No matter your starting rank, our boosters will carry your account to the exact skill rating and rank you want. We have a 100% success rate in reaching the desired rank for all of our boosting orders.
Fast Completion Times: Thanks to our team of pro-level boosters, we can complete Overwatch 2 boosts faster than any other service. Expect your boost to be finished in just a few days depending on your desired rank.
Secure Account Sharing: Our boosters access your account through secure account sharing methods to keep your information safe. We use virtual machines and VPNs for an added layer of account security.
Win Streaks & High MMR: To make sure your new rank sticks, our boosters will go on big win streaks and ensure your hidden MMR matches your visible rank upon completion. This solidifies your rank.
Competitive Points Earned: Each win during your Overwatch 2 rank boost earns competitive points. This allows you to unlock golden weapon skins faster at your new higher rank.
24/7 Customer Support: Our support team is available around the clock to answer any questions and provide updates on your boosting order progress.
Additional Options
Gamergod offers additional options to customize your Overwatch 2 rank boost:
Duo Queue: Play in a party with your booster to rank up faster while learning from their skills.
Specific Heroes: Request for boosters to play your desired hero or role to improve your skills.
Live Streaming: Watch your boosting matches live via Twitch stream to see your rank progression.
Competitive Unlock: Don't have competitive mode unlocked yet? We'll play the prerequisite modes first.
Requirements
To ensure the best results from your Overwatch 2 rank boost, your account will need:
Access to Competitive Mode (we can unlock it if needed)
Enough heroes unlocked to play competitive matches
No active penalties or bans
As long as these requirements are met, our boosters can get your account to any rank you want!
Benefits of Using Overwatch 2 Rank Boosting
Getting a boost from Gamergod to reach your desired Overwatch 2 rank offers many benefits that can greatly improve your experience:
Save Time and Effort
It takes a massive time investment to reach high ranks like Diamond, Master, or Top 500 through solo queue and grinding competitive matches. An Overwatch 2 rank boost saves you hundreds of hours of gameplay.
Learn From The Best
By spectating your booster carry games live or reviewing match replays, you can learn new strategies, positioning, and mechanics from top-tier players.
Enjoy Competitive Rewards
Higher Overwatch 2 ranks unlock seasonal rewards like player icon portraits, name cards, and most importantly, competitive points to unlock prestigious golden weapon skins.
Improved Game Quality
Matchmaking quality and team coordination gets better at higher skill tiers. Escape elo hell and bad teammates in lower ranks.
Flex Your Skills
Sport your new fancy Top 500 player icon and golden weapons to flex your elite skills – you earned it!
Confidence Boost
Knowing you reached a high skill rating on your own merits can give you a well-deserved sense of achievement and improved confidence.
How it Works
Getting a rank boost with Gamergod takes just a few simple steps:
Step 1: Place Order
Browse our shop and checkout with your desired rank and platform.
Step 2: Account Access
We'll request secure account access and get everything prepared for boosting.
Step 3: Booster Assigned
Based on your order details, we assign you an elite rank booster within hours.
Step 4: Boosting Begins
Once access is given, your booster will begin playing on your account and climbing the ranks.
Step 5: Ranks Increased
Track your rank progression in real-time either in-game or via booster updates.
Step 6: Desired Rank Reached!
Once your goal rank is achieved by the booster, enjoy your new Overwatch 2 status!
Why Choose Gamergod for Overwatch Rank Boost?
When buying an Overwatch Rank Boost, choosing the right boosting company is crucial. Here is why Gamergod is the top choice:
Fastest Order Completion
Thanks to our 24/7 live chat support and available boosters, we start boosts faster than competitors after order placement.
Smoothest Ranking Experience
Our boosters are experts at steadily raising your MMR and rank through winstreaks to reach your goal rank naturally.
High Player Retention Rate
Over 95% of customers who get a rank boost from Gamergod maintain their new rank long-term after completion.
Handpicked Top 500 Boosters
Only the best of the best Overwatch pros are hired to our elite boosting team to ensure you get the highest quality service.
Complete Transparency
We provide constant order updates and are fully transparent about our boosting methods – no shady business here!
Utmost Account Security
Your account info is secured and protected using cutting-edge security protocols like virtual machines and VPNs.
24/7 Customer Support
Our support staff is available around the clock via live chat and email to answer questions and give boosting updates.
FAQ
Is Overwatch Rank Boosting Allowed?
Yes, boosting services don't violate Blizzard's ToS. No exploits are used – just skilled gameplay!
Will I Lose My Rank After The Boost?
Not at all! Our boosters secure your rank, so you can maintain it long-term if you keep playing well.
Which Platforms Do You Boost?
We boost Overwatch 2 ranks on PC, Xbox, PlayStation, and Nintendo Switch platforms.
Do You Boost Open Queue or Role Queue?
We provide boosts for both standard Role Queue and Open Queue. You choose which you prefer!
How Long Does The Boost Take?
Boost durations vary based on starting & goal rank, but usually take 2-10 days. Higher elo gains take more matches!
Can You Unlock Competitive Mode?
Yes! If your account doesn't meet the prerequisites, we'll play Quick Play games first to unlock Competitive.
Do You Provide Duo Queue Boosting?
Absolutely! Duo queue with a booster is available for a quicker boost while learning their strategies.
Ready to reach the rank you deserve? Get your Overwatch 2 Rank boost today and climb the competitive ladder! Gamergod guarantees the best service, fastest completion times, and highest win rates.