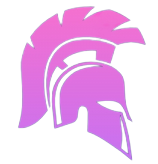 Placement Matches in CS2 are the first 10 competitive matches that new players must complete before receiving their initial rank. These placement games allow the CS2 ranking system to gauge your skill level and matchmaking rating (MMR) to place you into the appropriate rank. Purchasing a Placement Matches Boost from Gamergod will connect you with a highly-skilled player to win these 10 critical matches and earn you the highest rank possible right from the start.
What Will You Get
By purchasing a Placement Matches Boost from Gamergod, you will receive the following benefits:
Up to 10 wins out of your first 10 placement matches in CS2 competitive mode
A major boost to your initial matchmaking rating (MMR)
Increased chances of earning rank-up rewards like cases and skins
A higher starting rank like Master Guardian, Legendary Eagle, or even Global Elite
Better teammates and overall gameplay experience after placements
Gamergod's skilled boosters will carry you to victory in all 10 of your placement matches (if purchased) to maximize your starting MMR. This gives you the best opportunity to earn a high initial rank, putting you ahead of other new players right from the beginning.
Additional Options
We offer flexibility with our CS2 Placement Matches Boost:
Number of Matches – Choose how many placement match wins you want – 5, 7, 10. More wins result in higher calibration.
Express Delivery – Your order will be prioritized for faster completion. Perfect if you're in a rush to finish placements.
Requirements
To be eligible for a Placement Match Boost, your CS2 account must:
Be a new account without any prior competitive matches played
Have Prime status enabled
Be at least Private Rank 2
Additionally, the boost will be completed through piloted play – the booster logs into your account to play the matches. We'll need your account info to get started.
Benefits of Using CS2 Placement Games Boosting
Purchasing a boost for your first 10 CS2 placement games offers many advantages:
Higher Starting MMR – More placement wins calibrate you higher out of the gates. You'll be matched with better teammates and opponents right away.
Improved Rank – A higher MMR equals a higher initial rank. Get placed in Master Guardian or Eagle instead of Silver or Nova.
Rank-Up Rewards – Higher ranks earn skins, cases, and other exclusive rank-up rewards. A boost helps you earn these faster.
Better Foundation – An inflated starting MMR makes it easier to climb the ranks after placements. You'll have an advantage over players who ranked low to start.
Smurf Deterrence – Being placed near your true skill right away discourages smurfing. No need to sandbag just to calibrate lower.
Why Choose Gamergod for CS2 Placements boost?
When it comes to your CS2 placement matches, you can count on the experienced boosters at Gamergod to help you achieve the rank you deserve. Here's why:
Hand Picked CS2 Veterans – Our boosters are all highly-skilled CS2 players specifically chosen for their expertise and game knowledge.
Secure and Confidential – We utilize enterprise-grade protection and encryption to keep your account safe and secure.
24/7 Customer Support – Our support team is available around the clock to answer any questions and provide updates on your boost.
Affordable Pricing – Our Placement Matches boosts are competitively priced to provide great value.
Quick Turnaround Time – With 24/7 booster availability, we complete placements rapidly so you can start playing sooner.
Zero Risk – Our boosts are 100% legitimate and risk-free. We guarantee no cheats, hacks or bans.
If you want a safe, quick, and affordable Placement Matches boost from proven CS2 veterans, look no further than Gamergod.
How it Works
Boosting your CS2 placement matches with Gamergod takes just a few easy steps:
Select your desired options (number of matches, express delivery, etc).
Provide your CS2 account details so our booster can access it.
Make payment to initiate the boost.
Our expert booster logs in and wins your placement matches for you.
Once complete, you get notified and can simply log back in and enjoy your new rank!
Throughout the process our support staff keeps you updated on progress and is available to answer any questions. It's a quick, seamless experience.
FAQ
Is this boosting method safe and legit?
Absolutely. Our boosters only utilize legitimate gameplay – no cheats, bots, or exploits. Your account will be 100% secure.
What if I don't have 10 placement games remaining?
No problem! You can purchase wins for however many placement matches you have left to complete.
Can I get banned for buying a placement match boost?
Not at all. Our boosts don't violate CS2's terms of service. You are only receiving help from skilled players!
What happens if a booster loses a placement game?
Don't worry, we'll play more matches at no extra cost until we achieve your purchased number of wins. Victory guaranteed!
Boost your CS2 placements with the best – order a Placement Matches Boost from Gamergod today and get a head start on the rest of the competition!