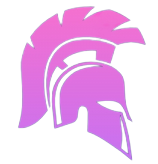 Valorant Placement Matches Boosting

Valorant's competitive ranking system requires players to complete placement matches at the start of each season to determine their skill level and rank. For many, these placement matches can be stressful and result in a lower than expected rank. That's where Gamergod's Valorant placement matches boosting service comes in.
What Will You Get?
By ordering Valorant placement games boosting from Gamergod, you'll get a number of benefits:
A chosen number of placement matches completed (between 1-5 depending on previous rank)
A high win rate between 60-80% to maximize rank
Placement in Ascendant I or higher
No risk of account bans or security issues
Gamergod's seasoned Valorant boosters have the skills to dominate placement matches, even against tough opponents. We guarantee a high win rate so you start the season off right.
Additional Options to Customize Your Boost
We offer additional options so you can customize your Valorant placement boost:
Duo Boost: Play alongside your personal Gamergod booster and get live coaching to improve your skills
Specific Agents: Request boosting on your main agents to build up their stats
Appear Offline: We'll play stealthily to avoid friends seeing you online
Live Stream: Watch your boosting games live via Twitch or Youtube
Benefits of Using Valorant placement matches boosting
Gamergod's Valorant placement boosting service offers many benefits:
Save Time: Avoid the grind of playing all 20 unrated matches required to unlock ranked
Reduce Stress: Don't worry about performing under pressure during placements
Boost Skills: Learn from playing alongside a top-tier Valorant booster
Earn Rewards: Receive seasonal ranked rewards quicker by boosted placements
Smurf Prevention: Get placed appropriately faster to avoid creating a smurf account
Boosting your placements is a great way to shortcut the ranking system and start playing at your true skill level sooner.
Why Choose Gamergod for Your Valorant Placement Games Completion?
With years of experience boosting players in the most popular competitive titles, you can trust Gamergod to take care of your Valorant placement matches with:
24/7 Support: Fast replies from our customer support team anytime
Secure Service: No risk of bans or other issues
Elite Boosters: Hand picked Valorant veterans ranked Immortal and above
Smooth Process: Easy ordering, tracking, and account access
Guaranteed Wins: Your rank will increase compared to previous season
We stand behind our service and will win the matches needed to maximize your starting rank.
How Gamergod's Valorant Placements Boosting Works
The process is quick and convenient:
Choose number of placement games required (1-5)
Provide Gamergod with account details
Our booster logs in and dominates your placement games
Enjoy your boosted rank and start playing at your true skill level
Track progress and communicate via our website or Discord
It's that easy. In just a few hours you'll be placed precisely where you belong and ready to start the ranked grind on the right foot.
FAQ
Is Boosting Placement Matches Allowed?
Yes, there are no rules against having someone else complete your placement matches. Gamergod takes care of the hard work so you can enjoy the rewards.
Can I Get Banned for Boosting Placements?
Gamergod takes every precaution to ensure your account safety. We have completed thousands of orders without a single ban.
What Payment Methods Do You Accept?
We accept all major credit cards, Paypal, cryptocurrency, and more. Visit our payments page for the full list of options.
What If I Lose a Placement Match?
Don't worry, our boosters win 60-80% of placement games on average, and we make up for any losses with bonus wins. Your rank will still increase.
Do You Offer Duo Boosting?
Yes! Play alongside a Gamergod booster and get live coaching to improve your own gameplay.
Boost your Valorant account today and let the professionals at Gamergod handle your placement matches. We guarantee a higher rank so you can start ranked play on the right foot.