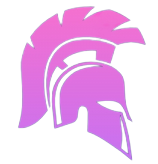 Welcome to Gamergod's Valorant unrated matches boosting service! If you're looking to improve your skills and unlock competitive mode as quickly as possible, you've come to the right place.
Valorant requires players to complete 20 unrated matches before they can access the competitive ranked mode. While grinding unrated games can help you learn the agents and maps, it can also feel tedious if your goal is to play competitively right away.
That's where Gamergod's Valorant unrated games boosting service comes in. Our experienced boosters will handle the 20 required matches for you efficiently using their expert skills, allowing you to save your time for ranked play.
What Will You Get?
By purchasing Gamergod's Valorant unrated matches boosting, you'll receive completion of 20 unrated matches required to unlock competitive mode.
Our skilled boosters utilize tactics like efficient communication, map knowledge, and agent proficiency to achieve consistent victories in your unrated matches. This ensures you can access ranked mode and start competing at your skill level as quickly as possible.
Additional Options to Customize Your Boost
We offer additional options so you can customize your Valorant unranked games boosting experience:
Specific Agents: Want our boosters to use specific agents you're trying to improve with? No problem, just let us know which agents you want used during your boost.
Self Play: Don't want to share your account? Our booster will queue and play with you in-game to guide you to victories.
Duo Queue: Want to play with our booster and improve your teamwork skills? Select duo queue to join the booster in your matches.
Benefits of Using Valorant Unranked Matches Boosting
Gamergod's Valorant unranked matches boosting service provides several benefits:
Save Time: Get through the 20 required matches quickly so you can focus on ranked play sooner.
Learn from Experts: By seeing our experts in action, you can learn tactics, tricks, and skills to improve.
Flex Your Skills: Jump right into ranked mode to start competing and climbing at your true skill level.
Enjoy Ranked Faster: Don't waste time grinding unrated, let our boosters handle it so you can enjoy ranked sooner.
Peace of Mind: Our reliable service safely handles the unlock process for you.
Why Choose Gamergod for Your Valorant Unrated Games Boost?
Gamergod is the top choice for Valorant unrated games boost because:
Skilled Boosters: Our handpicked boosters are top players with extensive Valorant experience and proven skills.
Quick Delivery: We complete orders efficiently so you get access to ranked fast.
24/7 Support: Friendly English-speaking staff are available around the clock to assist you.
Smooth Process: From easy ordering to account safety checks, we make boosting seamless.
Guaranteed Results: We guarantee completion of 20 unrated matches so you can access ranked mode.
Affordable Pricing: Get an unbeatable value on unlocking ranked matches.
Years of Experience: Since 2012, we've boosted thousands of satisfied Valorant customers.
How Gamergod's Valorant Unranked Games Boosting Works
Boosting with Gamergod is a smooth, simple process:
Place your order for the number of matches you need completed.
Our support staff contacts you to arrange account access.
We match you with one of our elite, verified Valorant boosters.
Your booster completes the set number of unrated matches using expert skills.
You receive email and dashboard updates on progress and completion.
With matches complete, you now have competitive mode unlocked and ready!
It's that easy – our experts handle the grind so you can enjoy ranked Valorant as fast as possible. We'll provide any updates you need throughout the process as well.
Frequently Asked Questions
Is Your Valorant Boosting Service Safe?
Absolutely. We take every precaution to keep your account safe and never use cheats or exploits. Our boosters manually complete matches, and we verify every booster is trusted.
Will My Account Get Banned for Boosting?
Not when using our service. We follow all Riot guidelines to ensure account safety. We've been boosting Valorant for years without single ban.
Can I Watch or Stream My Boost?
Yes! For a small additional fee, we can stream your boost via Twitch so you can watch our experts in action live!
What Payment Methods Do You Accept?
We accept all major payment methods including Visa, Mastercard, PayPal, cryptocurrency, and more. We are flexible to accommodate your preferred payment method.
Ready to unlock Valorant's competitive mode and start climbing the ranks? Order your unrated matches boost from Gamergod today! Our skilled boosters will handle the grind swiftly and safely.