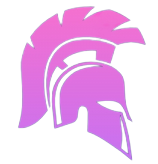 Overwatch 2 Wins Boosting

Gamergod offers a professional Overwatch 2 win boosting service to help you gain the wins you want in competitive mode. Our skilled boosters will partner with you to secure victories and move up the ranking system. With Gamergod's Overwatch 2 win boost, you can save time grinding matches and reach your goals faster.
What Will You Get
The number of wins you select – we guarantee the wins! If a loss occurs, we will play an extra game to secure your ordered wins.
Win rate around 60-70%, depending on your current rank. The higher the rank, the harder it is to maintain high win rates.
Boosting on any region or platform. We support PC, Xbox, PlayStation and Nintendo Switch.
Fast completion times. We start work on your order within 30 minutes and have an average speed of 30 minutes per win.
Professional and dedicated service from our handpicked team of top-500 Overwatch players.
Safe account sharing using VPNs and other privacy measures to protect your account.
Additional Options
Role Select – Choose which role we play during the boost. We can play tank, damage, or support depending on your preference. This helps target heroes and roles you want to improve.
Hero Select – Pick 1-3 heroes for us to play during the wins boost. Focus on your best and favorite heroes to optimize performance.
Stream – For a small fee, we can livestream your boost on Twitch or Youtube so you can spectate your matches.
Appear Offline – We will show as offline on your friends list during the boost for maximum privacy.
Open Queue – No role limits if you prefer the flexibility of open queue mode.
Specific Booster – Request a booster you've worked with in the past for familiarity and consistency.
Requirements
Overwatch 2 account with competitive mode unlocked
Account login details provided to our boosters to complete orders
For console, account must allow sharing to enable piloted play
Benefits of Using Overwatch 2 Win Boost from Gamergod
Save Time and Effort
It takes a significant time investment to grind up the competitive ladder by yourself. Instead of spending hours in frustrating matches, let our experts handle the hard work. We know how to secure wins efficiently.
Rank Up Faster
Our seasoned players have the skills to carry games and coordinate teams effectively. With their expertise, you can accelerate your rank gains compared to solo queueing. Get where you want to go this season quicker.
Avoid Toxicity and Burnout
Solo competitive can be a breeding ground for toxic behavior that ruins the fun. Boosting skips past the trolls and leavers so you can avoid burnout. Come back refreshed and enjoy the game.
Unlock Rewards
As you climb ranks in competitive mode, you gain access to unique seasonal rewards. Get weapon charms, golden weapons, and other exclusives without the grind.
Improve Your Gameplay
Watching a top-tier player can help develop your own skills. Spectate by streaming your boost and learn tricks from the best.
Why Choose Gamergod for Overwatch Win Boost?
With over 5 years of experience boosting in Overwatch, Gamergod is a veteran provider you can trust for all your skill rating needs.
Hand-Selected Talent
Our boosters include players at the top of the Overwatch rankings who compete in tournaments and organizations. Their expertise is unmatched.
24/7 Support
Friendly customer service reps are available around the clock via live chat and email. Get quick responses to any questions.
Secure and Private
We utilize military-grade VPN encryption and advanced privacy protocols to protect your account information and boosting activity.
Money-Back Guarantee
If you are not fully satisfied with your ordered wins for any reason, we offer a comprehensive money-back guarantee.
Thousands of Reviews
A TrustPilot rating of 4.9 out of 5 stars from real customers demonstrates our commitment to service.
All Regions Covered
No matter your server region or time zone, we have top talent available to boost your account. Global service.
How Gamergod's Overwatch 2 Win Boosting Works
Our quick and convenient Overwatch win boosting process:
Choose the number of wins you want and any extra options like streaming.
Provide your account details in a secure customer portal after checkout.
A booster will login within 30 minutes or less and begin your order.
Our booster plays on your account using a VPN for privacy and gets your wins using top play.
We maintain contact with you during the boost to provide updates on progress.
After your ordered wins are achieved, we notify you of order completion.
You can review the win results on your account statistics and enjoy the benefits!
It's that easy – just sit back while we do the work to get the wins you paid for with the best Overwatch boosting service around.
Frequently Asked Questions
Is This Boosting Service Safe?
Yes, we take every precaution to keep your account protected including VPN connections, complex passwords, and encryption. Our boosters are hand-reviewed for trustworthiness.
Can You Boost on Console?
Absolutely, we boost on PS, Xbox and Nintendo Switch by securing temporary access to your console account. Streaming options are limited on console platforms.
What If My Booster Loses a Game During the Boost?
Don't worry, any losses during a win boost are negated with extra wins added so you are guaranteed to receive the total wins purchased. You never lose out.
What Payment Methods Are Accepted?
We accept all major credit cards, Paypal, cryptocurrency, and other international payment options. Get in touch if you need a specialized payment solution.
When Do You Start on My Order?
Most orders are started within 30 minutes or less. For overnight orders, your boost will begin first thing in the morning. Weekends may have slightly longer wait times.
Can I Get Banned for Boosting?
Boosting does not violate Overwatch 2's Terms of Service. We have strict security to avoid detection and have never had a customer banned for our services.
Ready to accelerate your competitive rank and unlock those seasonal rewards? Get your Overwatch 2 win boost from Gamergod today and let the professionals handle your competitive grind. Contact our support team with any other questions and get a quote for your desired number of wins.