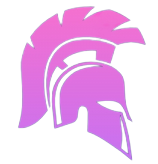 Valorant is one of the most popular competitive first-person shooter games out there. Ranked matches in Valorant allow players to test their skills and climb up the ladder from Iron to the coveted Radiant rank. However, the grind to reach the highest ranks can be tedious and time-consuming. This is where our Valorant rank boosting services come in.
What is Valorant Rank Boosting?
Valorant rank boosting is a service provided by professional and highly skilled players to help you quickly reach your desired rank. Our handpicked Valorant experts will log into your account and play ranked matches on your behalf. With their skills and game knowledge, they will secure wins and gain rank rating points to boost you up the ranked tiers.
Within no time, you will achieve ranks like Diamond, Immortal or even Radiant – something you always aspired for. This saves you dozens of hours you would have otherwise spent grinding games yourself.
What Will You Get from Gamergod's Valorant Rank Boosting?
Here are the benefits you can expect when you avail our  boosting service:
Reach Any Desired Rank: Our boosters can rank you up from any starting rank to your dream target rank, whether it's Immortal, Radiant or anything in between.
High Win Rates: With our pro-level skills, we maintain win rates of over 80-90% in ranked matches to ensure maximum RR gains and swift rank ups.
Rank Rewards Unlocked: As we boost your rank, you will also unlock competitive rank rewards like gun buddies, titles, sprays etc.
Improved Match Stats: Your K/D ratio, headshot percentage and other stats will significantly improve during the boosting process.
100% Safety: We take full precautions to keep your account safe. There is no risk of bans.
Quick Boosting: Depending on your desired rank, boosting can be completed within days or weeks.
Additional Options to Customize Your Boost
We provide additional options to customize your Valorant rank boost experience:
Specific Agents: We will play ranked matches using the agents you want to improve your skills on.
Solo Queue: The booster will play on your account to maximize RR gains.
Duo Queue: The booster will with you in a group.
Live Streaming: Watch your boosting live on Twitch or Discord stream.
Benefits of Using Gamergod's Valorant Rank Boosting
Here are some of the biggest benefits of availing our Valorant rank boost:
Save Time and Effort
It takes an insane amount of grind to reach the leaderboards in Valorant ranked. Instead of wasting weeks trying to rank up yourself, get a boost and achieve your desired rank in no time without any effort.
Play Against Better Players
When you reach higher ranks, you'll start getting matched against professional players. This is the best way to improve your own skills.
Enjoy Competitive Matches
Ranked matches become much more competitive and intense at higher ranks. It's the real Valorant experience.
Gain Prestige and Recognition
Reach ranks like Radiant to gain respect and prestige among your teammates and the Valorant community.
Unlock Exclusive Rewards
As you gain ranks, you'll unlock titles, gun buddies, player cards and other exclusive rewards that you can show off.
Why Choose Gamergod for Your Valorant Rank Boost?
Gamergod is the top choice for Valorant rank boosting services for several reasons:
Elite Boosters: Our handpicked boosters include top 500 Radiant players, professional esports athletes and Valorant experts.
Quick Processing: Your boosting will start in mere minutes after placing your order.
Secure Boosting: We follow all precautions to ensure 100% account safety and anonymity.
24×7 Support: Our support team is available round the clock to assist you whenever required.
Affordable Pricing: Get the lowest prices on Valorant boosting services without compromising on quality.
Money-Back Guarantee: If you are not satisfied, we will refund your money.
How Valorant Rank Boosting Works
Choose your desired rank and any custom options.
Place your Valorant boosting order and complete payment.
Our booster will login to your account and start playing ranked matches.
We will keep you updated on the progress through email.
Once your desired rank is achieved, you get back your account.
Enjoy your new rank and reap all the rewards and benefits!
Frequently Asked Questions
Is Valorant Rank Boosting Allowed by Riot?
Riot does not allow ranked boosting officially. However, there is minimal risk involved if all precautions are taken like we do. Thousands of customers have used our services safely.
Will My Account Get Banned for Rank Boosting?
Your account will NOT get banned if the boosting is done properly. We take full measures to ensure the security of your Valorant account during the boost. There is no need to worry about bans.
Do You Provide Any Proof of Boosting?
Yes, we will provide screenshot proofs of your previous and newly achieved ranks once the order is completed. Other stats like KDA, win rate etc. will also visibly reflect the boosting.
What Payment Methods Do You Accept?
We accept all major payment methods including credit cards, PayPal, crypto etc. Top up your Gamergod wallet for fastest processing and lowest fees.
How Long Does it Take to Boost Ranks?
The duration depends on your starting and desired rank. For example, Iron to Radiant can take 2-3 weeks. Lower rank gaps like Gold to Diamond can be achieved within 1-2 days.
Don't waste any more time being hardstuck at lower ranks. Get rank boosted by the professionals at Gamergod today and unlock your true potential in Valorant!