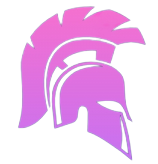 Apex Legends 4k Damage Badge Boosting

Earning the Apex Legends 4k damage badge, also known as the Legend's Wrath badge, is considered one of the most difficult achievements in Apex Legends. The badge is displayed on a player's banner and signifies that they were able to deal 4000 damage in a single match. Many players aspire to earn this badge but only around 2% of the Apex Legends playerbase has been able to attain the highest tier.
For an average or even above average player, earning the 4k damage badge through normal gameplay can be an extremely grinding and frustrating endeavor. Factors like finding the right teammates, having favorable circle locations, getting lucky with loot, and playing against less experienced opponents all have to align perfectly to create the opportunity to deal such a high amount of damage. Even professional Apex Legends players and streamers struggle to earn 4k consistently outside of bronze and silver ranked lobbies.
This is where working with a professional Apex Legends boosting service like Gamergod can help. Rather than bashing your head against the wall trying to get the stars to align, our skilled boosters can earn the 4k damage badge for you easily and efficiently.
What Will You Get
By choosing Gamergod for Apex Legends 4k damage badge boosting, our boosters will sign into your account and earn the highest Legend's Wrath IV tier badge, dealt 4000 damage in one match, on any legend of your choosing.
In addition to the 4k damage badge unlock, you will also benefit from:
Lower tier Legend's Wrath badges being earned on the way to 4000 damage
Gaining XP to help level up your account and earn more Legend Tokens and Apex Packs
Potentially earning other high-skill badges like Legend's Wake or Rapid Elimination
A positive K/D ratio from the booster's matches
1-4 wins added to your account statistics
No more wasting hours trying to "farm" a 4k damage game yourself. Let our seasoned Apex Legends professionals earn the coveted badge for you fast!
Additional Options
We offer flexibility with our Legends Wrath IV damage badge boosting service:
Live Streaming – For full transparency while your booster earns your badge, you can add the live streaming option to watch every moment on Twitch.
Express Delivery – Need your 4k badge even faster? Upgrade to express delivery and your boost will be given priority completion within 1-2 hours.
Requirements
Gamergod's professional boosters can earn the 4k damage badge for any platform (PC, PlayStation, Xbox) and region. The only requirement is having an unlocked legend at Level 20 or above.
Benefits of Using 4k Damage Badge Boosting
Trying to earn the Legend's Wrath IV badge on your own can be a huge drain on time, energy and enjoyment of the game. The benefits of using Gamergod include:
Save Time – It can take days or even weeks of grinding for average players to luck into a 4k damage match. A booster can earn it in just a couple hours.
Reduce Frustration – No more dealing with leavers, toxic teammates, bad circles, or simply falling short over and over. Our boosters will get the job done smoothly.
Flex Your Skills – The 4k damage badge commands respect. Let everyone know you're a top-tier player without the grind.
Boost Confidence – Go into matches feeling like a 4k damage player, rather than getting intimidated by real 4k damage players.
Enjoy The Game – Play Apex Legends for fun again rather than obsessing over a difficult achievement. The boosters do the hard work for you.
Convenience – Our boosters can earn badges anytime without you having to be present or interfere with your playtime.
All Legends Accessible – Get 4k damage badges unlocked across multiple characters without having to master each one.
Clearly using a boosting service is the superior option compared to struggling solo. Gain the rewards and recognition you desire with none of the headache!
Why Choose Gamergod for Legend Wrath Badge Boosting
With so many boosting services out there, why should you choose Gamergod?
Skilled Players – Our boosters aren't just good at Apex Legends, they are in the top percentiles of players in terms of skill. Earning 4k damage is easy for them.
Quick Delivery – Most badges earned within 3-6 hours, expedited delivery in 1-2 hours available.
Secure Process – No need to give out your login info. Boosters access the account through a secure ID login system.
24/7 Support – Friendly English-speaking support team available around the clock via live chat or email.
Money-Back Guarantee – If boosting services are not completed 100% as described, we provide compensation or refunds.
Positive Reviews – A long history of satisfied customers. Check our 5 star TrustPilot rating yourself.
Gamergod will provide the quickest, most secure Apex Legends Wrath badge boosting services on the market guaranteed. Avoid scams and bot services – choose a company you can trust.
How it Works
The process of getting your Apex Legends 4000 damage badge boosted with Gamergod is simple:
Purchase – Select the 4k damage badge boost for Apex Legends and checkout. Choose your platform, region, legend, and any extra options like live streaming.
Provide Information – Submit your basic account info via our secure online order form. Never have to share login credentials.
Connect on Live Chat – Our 24/7 live chat support will contact you to confirm your order details. Give any special instructions.
Booster Assigned – We assign one of our highly-rated boosters and they will access your account through our secure systems.
Boosting Completed – Our booster plays on your account, earns the 4k damage badge as requested, and updates your order status.
Collect Rewards – Once done, they will log off and you can sign in to see your new badge and reap the rewards! Enjoy!
It's really that easy. No need to grind away yourself for hours or expose your account to potential dangers. Our boosters do all the work efficiently using top skills honed from thousands of matches completed. Get started today!
Frequently Asked Questions
Here are answers to some common questions about our Apex Legends 4k damage badge boosting services:
Is This Legitimate?
Yes, our boosting services are 100% legitimate. We guarantee 4k damage badge completion, do not use cheats or hacks, and provide the same badges you could earn yourself through dedicated gameplay over a long period of time.
Is It Safe?
Absolutely. Your account information remains protected. Our ID login system means boosters never see your password. Complete transparency is offered through live streaming options. Customer satisfaction and security is our top priority.
Will I Get Banned?
You will not receive any bans. Our skilled players earn 4k damage badges through normal gameplay just like anyone else could. Game developers only restrict the usage of third party programs which we never use. You are completely safe having your account boosted by us.
What If It Doesn't Work?
In the extremely unlikely event your 4k damage badge is not completed successfully, we provide full compensation in the form of partial or complete refunds. We also offer the option to redo the boost for free as our policy is client satisfaction guaranteed.
How Long Does It Take?
Most Legend's Wrath IV badge boosting orders are completed within 3-6 hours. For the fastest delivery, choose our express 1-2 hour completion time upgrade. Either way, you'll get your 4k damage badge faster than trying to earn it solo!
Ready to unlock the coveted Apex Legends 4k damage badge and start dominating your matches? Purchase your boost from Gamergod today! Our seasoned professionals will start earning the Legend's Wrath IV badge for you right away. Never struggle for a 4k game again – buy one now with seamless and secure boosting services.