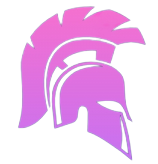 For over a decade, we have provided the most reliable, safe, and affordable League of Legends (LoL) boosting services. Our handpicked teams of Challenger boosters have ranked up thousands of accounts across all regions. We are committed to helping you reach your desired rank through any means necessary while keeping your LoL account completely safe and anonymous. Why Gamergod's LoL Boosting Services Are Unrivaled Complete LoL Account Safety Your LoL account's security is our number one priority. Our boosters connect through advanced VPNs to fully mask IP addresses and locations. You can relax knowing your friends won't even see you online while we boost your LoL account. We use military-grade encrypted proxies that fully encrypt all traffic and never expose login credentials to boosters. These cutting-edge safety measures result in a pristine record — we have completed over 20,000 orders without a single ban. Live LoL Boosting Progress Tracking Stay updated on your LoL boosting order through our real-time progress tracker. Watch your rank increase after each LoL game and chat with your booster if you have any questions or concerns. You'll receive notifications as key milestones are reached so you know exactly when to expect order completion. 24/7 Customer Support Have questions about your LoL boosting order? Our customer support team is available 24/7 via live chat and email. Get help from real people anytime, night or day. We know boosting your LoL account is a big investment, and we're here to provide exceptional service every step of the way. Handpicked Challenger LoL Boosters Our team comprises the top 0.01% of LoL players who have achieved Challenger rank. With strict performance benchmarks for KDA, win rates, and early game impact, we ensure your booster has the skills to dominate games and climb ranks quickly. Their deep game knowledge also allows them to offer real-time coaching and tips to improve your skills. Cheapest LoL Boosting Prices We don't believe LoL boosting has to be expensive to be high quality. We're proud to offer the lowest LoL boosting prices anywhere while providing exceptional services. We also offer loyalty rewards, bonuses, and VIP discounts to our returning customers. Gamergod's LoL Boosting Service Options Solo Ranked LoL Boosting Our most popular LoL boosting service - solo boosting pairs you with a Challenger booster who will log on to your LoL account and rank it up. It's the fastest way to climb divisions and tier up your LoL account. Just provide your desired rank, and we'll handle the rest. Duo Queue LoL Boosting For those who want to be involved, our duo queue LoL boosting option allows you to play alongside a Challenger booster and gain MMR/divisions rapidly while learning new strategies from a top tier player. Duo boosting helps improve skills and confidence for solo queue! Placement Matches LoL Boosting Placements determine where you place each season. Give yourself an advantage by having a Challenger pilot your placements to achieve the highest rank possible right from the start. Save yourself from the grind back up through tiers every season reset. Net Wins LoL Boosting If you want to quickly skyrocket your MMR and LP gains, a net wins LoL boost is the fastest option. Our booster will accumulate wins while compensating any losses with additional free wins. It's a great way to rapidly increase your divisions. Champion Specific LoL Boosting Is your match history and stats only on certain champion mains? No problem! With this option enabled, our booster will exclusively play your chosen champions to preserve your stats and match history anonymity during the LoL boosting process. Coaching Take your LoL skills to the next level by learning directly from a Challenger coach. Coaching sees you play 1v1 against a pro player who provides live commentary, tips and tricks as you play to improve your gameplay skills, macro and micro strategies. The LoL Boosting Process Step 1 - Purchase Your LoL Boost Visit our shop page and select your desired region and LoL boosting service. Pick any custom options like duo queue or champion specifics. Check out through our encrypted payment system. Step 2 - A LoL Booster Is Assigned Within 10 minutes after purchase, your personal Challenger LoL booster will be assigned. They'll log in via secure VPN and begin ranking up your LoL account to the tier you selected. Monitor progress via the live tracker! Step 3 - Climb Ranks & Enjoy Your New Tier Once your LoL boosting order is completed, your account will arrive at the specified rank as promised. Enjoy competing at a higher skill level and showcasing your new status. We'll be ready to boost your LoL account again next season! Reach Your Desired LoL Rank This Season with Our Boosting Services Our verified Challenger LoL boosters are standing by ready to rank up your account and make this your best season ever. We've proven our reliability through 20,000+ successful orders with stellar execution. Take advantage of:

Complete anonymity and LoL account safety
Live progress tracking 24/7
Discount codes for returning customers
Duo queue and coaching options

We are committed to providing the best possible LoL boosting services. Discover it yourself - place your order today and get ready to smash your goals this ranked season! The Benefits of Using Our LoL Boosting Services Save Yourself Hundreds of Hours Grinding LoL is a highly competitive game that demands immense time and effort to progress through the ranks. A single division can take days or weeks of grinding wins, suffering losses, and basically playing nonstop. Our boosting services save you the headache by having a pro player rank up your account for you in a fraction of the time. Learn New Strategies and Improve Skills By watching a Challenger-level player dominate games on your account, you gain exposure to high-ELO macro and micro playstyles. You can apply what you learn to your own games. Our duo queue option also lets you play alongside the booster and get live coaching. Achieve Ranks You Never Could Alone Some ranks seem permanently out of reach due to the skill of opponents. No matter how good you get, solo carrying is nearly impossible at certain ELOs. Our boosters smurf and stomp games to rank up accounts well beyond what one could achieve alone. Enjoy the Game More with Higher Rank Competitive games like LoL are more fun when you play at your true skill level instead of being stuck in "ELO hell". Boosting alleviates frustration and lets you finally enjoy fair matches against worthy opponents. The game becomes exciting again! Gain Status, Rewards, and Gear Higher ranks come with account bonuses like skins, champs, badges, emotes, and more. Flex your status in loading screens and showoff exclusive cosmetics only available at certain tiers. Enjoy rewards without the intense grind. Get Matched with Better Teammates The quality of your teammates is tied to rank - climb higher and you'll get competent players who understand macro strategy and play to win. No more frustrating games dragged down by trolls and feeders. Boosting means better allies. Why Players Choose Our LoL Boosting Services They're Stuck in "ELO Hell" Despite improving, some players are stuck in ranks like bronze and silver due to bad teammates and one-sided matches. Boosting serves as an "ELO reset" to calibrate your actual skill level and escape "ELO hell". They Have Limited Time to Play Not everyone can grind games for 8 hours a day. Busy gamers enjoy the ability to come back after a break and find their account comfortably ranked up to where they belong skill-wise. They Want Better Season Rewards Season rewards like skins and champs are only available if you end the season at certain tiers. Boosting ensures you secure the best rewards you qualify for even with limited playtime. They Want to Learn From Pros Boosting exposes you to high-level play and tactics you can integrate into your own games. Duo queue and coaching options let you learn directly from a pro in real time. They Feel Stuck and Frustrated When it seems impossible to reach the next tier no matter how well you play, it saps the fun out of the grind. Boosting refreshes the game and lets you progress again. They Want to Play with Friends If your friends are ranked much higher, you can't play together. Boosting quickly raises your rank so you can join them without being a liability. No matter your reason for choosing to boost your LoL account, we promise a safe, fast, and quality service designed to maximize your enjoyment of League of Legends. Reach out anytime via live chat or email if you have any other questions! Frequently Asked Questions Is LoL Boosting Allowed and Safe? Yes, boosting itself does not violate Riot's ToS. We take every precaution to ensure your LoL account safety: encrypted VPNs, appearing offline, zero toxicity, and playing champions you do well on. We have completed 20,000+ orders without a single ban. What About My Specific LoL Champions? No problem! During checkout, provide the names of the champions you want us to play on your LoL account. Your booster will exclusively play those champs to maintain your stats and match history anonymity during the boost. What If I Log In During LoL Boosting? No worries at all! Just drop us a message in live chat so we can coordinate LoL boosting times. We're happy to schedule sessions around when you want to play without any disruption. How Long Does LoL Boosting Take? We typically boost about 1 division per day, though larger orders often go faster. The live progress tracker provides visibility into exact pacing and estimated completion times. What Payment Methods Are Accepted? We accept all major credit cards, PayPal, Bitcoin, and other popular online payment methods through trusted, encrypted gateways. Checkout is always smooth and secure.