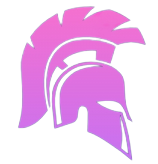 Reach for the Top with LoL Win Boosting from Gamergod
Every League of Legends player wants to climb the ranked ladder and achieve their peak elo rating. But between trolls, leavers, and hard-stuck divisions, it can feel impossible to progress at times. Win boosting from Gamergod provides the solution.
What is LoL Win Boosting?
With win boosting, you purchase a set number of net ranked wins to be added to your LoL account. Our handpicked roster of highly skilled boosters will then log into your account and play enough games to earn those wins for you.
For example, buying 10 wins means our booster will keep playing until they achieve at least 10 more wins than losses. This allows you to jump divisions and raise your Matchmaking Rating (MMR) faster than you could alone.
Why Choose LoL Win Boosting?
Reach Your Ranking Goals
With LoL Win Boosting, you can finally conquer that division or tier you've been striving for. No more grinding and frustration – let our seasoned LoL veterans carry you to the rating you desire.
Break Through a Plateau
Sometimes you hit a wall in your ranked progression. Rather than banging your head against it, get the wins you need to break through and continue climbing with LoL Win Boosting.
Avoid Rank Decay
If you can't actively play enough ranked games, buying wins is a great way to maintain your hard-earned ranking and prevent decay over time.
Test Our Service
Buying wins is an affordable way to try out Gamergod's boosting service before committing to a bigger package. See our quality firsthand!
Quick Boosting Process
Win boosting is often faster than division or placement boosting. Get your rank jumpstarted without a long wait.
Why Gamergod for LoL Win Boosting?
Gamergod employs only the highest elo players to handle your account. Our handpicked LoL veterans have the skills to reliably carry games and get wins at any tier or division.
We also stand behind our service with a 100% satisfaction guarantee. If you aren't happy with your boost for any reason, we'll rectify it or provide a refund.
Our boosters maintain incredibly high winrates across all elos in every region. You can trust them to quickly and efficiently get the wins you paid for.
We take account safety very seriously as well. Your account details are never shared, and our VPN-secured boosters play discretely to avoid detection. You can boost with confidence.
How to Get Started
Boosting your League ranking with Gamergod takes just a few simple steps:
Choose your region and current division
Select the number of net wins you want added
Provide account details at checkout for booster access
Sit back while your booster earns wins for you
Enjoy your new ranking once the boost is complete!
For the most affordable rates and fastest boost times, choose Gamergod for all your LoL Win Boosting needs. Reach new competitive heights and dominate the solo queue ladder this season with the help of our exceptional veterans.