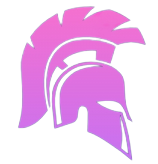 Diablo 4 Dungeons Boost and Carry Services
Welcome to Gamergod's Diablo 4
dungeon

boosting

services! We understand that grinding through the many

dungeons

in Diablo IV can be extremely time consuming and challenging. Our skilled team of professional boosters is here to help you conquer

dungeons

quickly and reap the epic rewards.
What are
Dungeons

in Diablo 4?

Dungeons

are instanced zones in the world of Sanctuary that provide unique challenges and rewarding loot. There are over 150 handcrafted

dungeons

of various sizes and difficulties scattered throughout the five regions. Each

dungeon

has its own objectives, elite monsters, environmental hazards, and boss. Completing a

dungeon

nets you XP, gold, gear, crafting materials, and most importantly, unlocks a Legendary Power.

Dungeons

are an integral part of gearing up your character and progressing through the endgame. The wide variety ensures replayability as no two runs are ever the same. From dingy catacombs to opulent palaces, our boosters have mastered them all.
Why Use Our Diablo 4 Dungeon Boosting Service?
Save Time: Dungeons can take well over an hour to complete. With our boost you'll skip the grind and get right to the rewards.
Efficient Leveling: We focus on the optimal dungeons to power level your character quickly. In just a few boosting sessions you'll hit the level cap.
Gear Up Fast: Dungeons shower you with loads of gear, crafting materials, and upgrade materials. We'll gear up your character fast.
Legendary Powers: Each first dungeon completion unlocks a Legendary Power for your Codex of Power. That's 115 more options to customize your build.
Renown: Every dungeon awards Renown which unlocks permanent bonuses at your capstone. Our boosters maximize your Renown gains.
Nightmare Dungeons: Get guaranteed drops from ultra-tough Nightmare dungeons which would be impossible to solo.
Flexible Options: Request normal or Nightmare dungeons, leveling or gear farming, just let us know!
What You Get from Our
Dungeon
Boost
Dungeon

completion for unlocking Legendary Powers
Big XP gains to quickly gain levels
Loads of gear, materials, gold, and upgrade materials
Unlocking higher difficulty Nightmare

dungeons

Maximizing your Renown for permanent bonuses
Conquering

dungeons

you are stuck on
Flexible options catered to your needs
Dungeon

Boost

Requirements To ensure a smooth

boosting

process, we kindly request:
Shared stash access - To transfer gear rewards after the

boost

No account access restrictions - Avoid authenticator delays
Available game time - Schedule

boosts

when you can't play
Responsive communication - So we can coordinate

boosting

times
The Benefits of Our Diablo 4
Dungeon

Carry Tackling the

dungeons

yourself but want an extra edge? Our experienced boosters can accompany you through the

dungeon

providing:
Strategic advice - We know every

dungeon

layout and boss
Alerting to hazards - Traps, ambushes, and hidden passages
Suggesting skill combos - Optimize your build as you play
Finding optimal routes - We take the most efficient path
Securing best loot - Priority loot drops go to you
You'll complete

dungeons

faster, safer, and with better rewards. Our

dungeon

duo will take your game to the next level.
Why Choose Gamergod for Diablo 4
Boosting

? With over 10 years of experience, 50,000+ customers, and a 4.9/5 rating, Gamergod is the top choice for safe, quick, and reliable

boosting

services.
Hand leveled accounts - We level exclusively by hand
No bots or exploits - 100% legitimate gameplay
Quick delivery - Industry leading turnaround times
Smooth handoffs - Detailed updates during your

boost

Professional boosters - Elite gamers, flawless English
Always online support - Get help via chat or Discord
Check out our Diablo 4

boosting

reviews and see why we're the fan favorite Diablo

boosting

service.
How to Buy a
Dungeon

Boost

from Gamergod Ready to tackle those

dungeons

without the grind? You're just a few clicks away:
Choose your region
Select your service (leveling, gearing, etc)
Pick any preferences like normal/Nightmare
Check out securely with card or PayPal
A booster is assigned within 1 hour
Track progress directly through the website
Enjoy your

boosted

Diablo 4 account!
Have any questions about getting a

boost

? Our support team is available 24/7 to help with your order. Let us take care of the tedious

dungeon

grinding so you can enjoy all the rewards.
Frequently Asked Questions
Is it safe to get a Diablo 4 dungeon boost?
Yes, Gamergod takes your account security extremely seriously. We never use cheats or automation software that could jeopardize your account.
Can I get banned for buying a boost?
No. Buying a professionally hand leveled boost doesn't violate Diablo 4's terms of service. Only using bots or hacks could potentially get you banned, which we never do.
What payment methods do you accept?
We accept Visa, Mastercard, PayPal, Bitcoin, Ether, and other major payment options. All billing is discreet with no Diablo 4 boosting references.
Can I track the progress of my boost?
Absolutely! You can log into your account on our site anytime to get real time progress updates from your booster. We believe in complete transparency.
Can I buy gear from you guys too?
Yes we offer full gearing services in addition to dungeon boosts to get your character completely raid ready. Our gear specialists can acquire full BiS sets tailored to your class and spec. Just ask about adding gearing to your order!
What happens if I'm not satisfied with my boost?
In the extremely unlikely scenario that happens, contact our 24/7 support within 7 days of your purchase and we'll make it right with a full refund or free replacement boost.