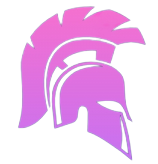 LoL Placement Matches Boosting Service

Start New Season with Gamergod's LoL Placement Boosting
The beginning of every League of Legends season kicks off with 10 critical placement matches. These placements weigh heavily in determining your starting rank in the new season. That's why smart summoners turn to Gamergod for LoL placement boosting – the fast track to placing higher when the season starts.
What Are LoL Placement Matches?
Placement matches are your first 10 ranked games each new season. Matchmaking uses them to calculate your initial rank based on your wins, losses, and individual performance. Placements tend to be volatile as you get randomly matched with teammates of vastly different skill levels. It's a frustrating grind that usually places you close to your rank in the prior season.
Why You Should Boost Your Placements
Rank up fast – Winning most placements can boost your rank well above last season.
Avoid elo hell – Placements are plagued by trolls and inters. Boosters help dodge them.
Save time – Don't waste hours slogging through low elo placements.
Guaranteed wins – Our 70%+ win rate promise means more wins.
Beat bad luck – Solo queue is rough. Boosters offset bad teams and matchmaking.
How Gamergod Dominates Your Placements
Gamergod utilizes proven strategies to ace your placement matches:
Challenger talent – Our elite boosters are top 0.01% players.
Meta comfort picks – We play our best and most matched to the meta.
Aggressive carrying – Boosters hard carry placements for maximum impact.
Duo queue – Duo with your booster for coordinated domination.
Live progress – Check real-time updates on your boost via chat and ticket.
Gamergod's Placement Boosting Advantages
Guaranteed wins – A minimum 70% win rate is promised.
Fast service – Placements completed ASAP by available boosters.
Flex role mastery – Our boosters excel in any position.
VPN for anonymity – Your IP address is masked during boosting.
Elo gain insurance – Not satisfied? Get elo back guarantee.
Secure leveling – Accounts leveled safely in-house to preserve your investment.
The Safest LoL Placement Boosting
Gamergod takes every precaution to protect your account:
No violations – 100% by-the-books leveling and boosting.
No bots/scripts – We play legit with pure skill.
VPN encrypted – Your IP address is hidden from the public and Riot.
In-house leveling – Accounts manually leveled in a controlled environment.
Account safety – No account sharing or selling. Yours stays with you.
Boost Your Rank Sky High This Season
Start your competitive LoL journey ahead of the pack with Gamergod's proven placement boosting services. We'll exceed your expectations with white glove service from ordering to progress tracking to dominating your placements with our unparalleled booster talent.
The earlier you boost, the more elo you gain over the course of the season. So don't wait to smash your placements and unlock your highest potential.
Frequently Asked Questions
How many wins do you guarantee?
We guarantee at least a 70% win rate. If we fall short, we'll play extra games free of charge to get you more wins.
What are placement matches?
Placement matches are your first 10 ranked games each season. They decide your starting rank based on your wins/losses and performance.
Why boost your placements?
Winning most placements can jumpstart your rank far above last season, saving you hours of grinding up from low elo.
How does Gamergod's placement boosting work?
You provide your account info when ordering. Our booster logs in to hard carry your placement games. We win fast and efficiently.