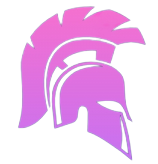 Gamergod offers the best WoW raid boosting services to help you conquer the most challenging PvE content in World of Warcraft and earn epic rewards. Our experienced boosters will carry your character through any raid on normal, heroic, or mythic difficulty with speed and efficiency. Read on to learn more about our services and why you should choose Gamergod for your WoW raid carry needs.
What Will You Get from Our WoW Raid Boost?
When you order a WoW raid boost from Gamergod, our top-tier PvE experts will pilot your character through the selected raid, taking down all bosses and ensuring you receive the maximum rewards, including:
All raid boss kills required for achievements and quest credit
Guaranteed loot drops tailored to your class/spec
Rare mounts, pets, transmogs, and titles exclusive to the raid difficulty
Quick and smooth run with minimal wipes
We offer raid carries for all difficulties of current and legacy raids. Whether you need a full clear for loot and achievements or just want specific bosses for mounts or quests, our experienced boosters have you covered.
Additional Options for Your Ideal Raid Carry
At Gamergod, we provide flexible options to create your ideal WoW raid carry experience:
Loot Distribution: Choose group loot for lower price or add dedicated loot traders to guarantee you receive the gear you want.
Self Play or Piloted: Play your character yourself or let our pro take the reins for a 100% hands-off raid boost.
Achievements: Specify any meta-achievements or Glory of the Raider rewards you wish to obtain.
Bosses: Select only the bosses you need for a faster and more affordable carry.
Mount Runs: Guaranteed drops of rare mythic mounts like Glacial Tidestorm, Spawn of Horridon, and more.
No matter your goals, our boosters will deliver a smooth, efficient raid carry fine-tuned to your needs.
Requirements for Your WoW Raid Boost
To ensure a quick and simple raid carry process, we require:
Raid-ready gear level - While requirements vary by raid, appropriate item level gear will allow you to receive loot drops.
Available playtime - Ensure you have approx. 3-4 hours free to complete the run. We recommend self play.
Battle.net account access - Piloted raids require account login to play your character. Use our secure system.
Payment before boost - We accept multiple payment methods for your convenience.
Meeting these requirements will allow our dedicated WoW raid boost team to get your carry completed ASAP!
Benefits of Using WoW Raid Boost from Gamergod
Gamergod offers key advantages for your WoW raid carry needs:
Fast Completion: Our seasoned raiders will clear any raid with speed and efficiency, even on higher difficulties. No more wasting hours wiping!
Top Player Expertise: With 2000+ mythic raid clears between them, our boosters have the skill to defeat any encounter.
Secure Piloting: Our highly secure account access system keeps your information safe throughout any piloted raid.
Flexible Options: Customize your carry with loot priority, specific bosses, achievements, and more for your perfect raid run.
Flawless Execution: Our 99% success rate means we get the job done right the first time for every customer.
When you want a smooth, stress-free raiding experience and the top rewards, choose Gamergod for expert WoW raid boosting services.
Why Choose Gamergod for Your WoW Raid Carry?
With 10+ years of combined WoW experience, Gamergod's hand-picked team of elite PvE players has mastered even the most challenging raid content in the game. Here's why you should choose Gamergod for your next WoW raid boost:
Skilled Players
Our boosters maintain cutting edge progression raiding skills with an average of 2000+ mythic boss kills each. Their mastery of classes, specs, and encounters allows them to conquer any raid with ease.
Fast Turnaround
Thanks to our talented boosting squad, we complete dozens of flawless WoW raid carries daily, often with next-day availability. Get your raid boost fast when you need it!
Secure Piloting
For piloted raids, we utilize state-of-the-art encryption and an advanced account access system to keep your information safe and private.
Affordable Pricing
While still ensuring the highest caliber service, our prices are lower than competitors. Enjoy premium WoW raid carries at reasonable rates!
Stellar Reputation
With our 4.9 Trustpilot rating and 98% customer satisfaction rate, you can trust Gamergod for a great experience with your raid carry.
Don't settle for average WoW raid boosting - get the next level services only Gamergod provides!
How Our WoW Raid Boosting Process Works
Boosting a raid with Gamergod takes just a few simple steps:
1. Choose Service - Pick your desired raid, difficulty, loot options, achievements, and other specifics.
2. Arrange Time - We'll determine availability and schedule your carry at a time convenient for you.
3. Account Access - Provide account login so our booster can pilot your character (or play yourself).
4. Raid & Loot! - Sit back and watch as we complete the raid for you and acquire all loot/achievements.
5. Done! - You keep all rewards and achievements earned during the smooth raid run.
It's that easy! Our team handles everything required to get you the raid rewards you want.
Premium WoW Raid Boosting
For top tier players looking to gear up new alts quickly, push higher raid progression, or obtain rare rewards and achievements, Gamergod offers premium WoW raid boosting services.
Our premium options provide:
Guaranteed loot through master loot/bonus rolls
Fastest speed clears with the best players
Specific gear targeting to optimize your setup
Realm/Region first achievements like Cutting Edge
Mythic raid mounts - Jaina Mount, Gul'dan Mount, etc
Glory of the Raider meta-achievements and rewards
Gamergod's roster of elite raiders includes multiple rank 1 DPS and healing parses who push Mythic raid progression to the limit each tier. Their skills and experience are unmatched.
For the highest level WoW PvE carries to get you Cutting Edge achievements, full mythic gear sets, and the rarest loot in the game, choose Gamergod's premium raid boosting services.
Frequently Asked Questions About Our WoW Raid Boost
Q: Can you guarantee I will get certain loot drops?
A: While we can't guarantee specific item drops, we provide options like personal loot trading to help you acquire the gear you need. Ask about our loot guarantee!
Q: Do I need to have experience with the raid mechanics?
A: No prior experience required! Our skilled boosters will handle all raid mechanics for a stress-free carry.
Q: Do you offer legacy/old expansion raids?
A: Yes! We offer WoW raid boosts all the way back to Molten Core and other classic 40-man raids from vanilla.
Q: How long do typical raid carries take to complete?
A: Our efficient teams can complete a full Mythic raid clear in 3-4 hours. Lower difficulties usually take 2-3 hours.
Q: Can I get the "Cutting Edge" achievement via your raid carry?
A: Absolutely! Cutting Edge and other prestige achievements related to the raid are included.
Let the seasoned WoW raid experts at Gamergod take you through the most epic PvE challenges in Azeroth for the ultimate loot and rewards!