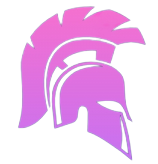 World of Warcraft's Mythic+ dungeons offer some of the most challenging and rewarding PvE content for max level players. Completing Mythic+ dungeons requires strong team coordination, deep knowledge of dungeon routes and boss mechanics, and highly skilled gameplay. For many players, finding the time to learn dungeons and push higher keystone levels can be difficult. That's where a Mythic boosting service from Gamergod can help. Our team of experienced Mythic+ experts will partner with you to complete any Mythic+ dungeon quickly and efficiently. We understand how important player safety and account security is, so we take every precaution to protect your account and ensure a smooth boosting experience. WoW M+ Boost Available Dungeons Here are some of the Mythic+ dungeons our boosters can complete for you:

Brackenhide Hollow;
Halls of Infusion;
Uldaman: Legacy of Tyr;
Neltharus;
Freehold (Battle for Azeroth);
The Underrot (Battle for Azeroth);
Vortex Pinnacle (Cataclysm);
Neltharion's Lair (Legion).

And many more! Our boosters have mastered all Mythic+ dungeons old and new. Benefits of Using WoW Mythic Boost Here are some of the key benefits you'll enjoy with our Mythic+ boosting service:

Fast Completion Times: Our boosters know the optimal routes and pull strategies to complete Mythic+ dungeons quickly and efficiently.
Higher Keystone Levels: We can complete keys up to +25 and beyond, unlocking the highest iLvl loot and achievements.
Expert Players: Our Mythic+ experts have thousands of hours of experience mastering dungeons.
Ideal Group Composition: We'll form a group with optimal classes and specs to counter dungeon affixes.
Higher Raider.IO Score: Completing higher keys boosts your RIO score, making it easier to get into PuG groups.
Vault Loot: Finish a +15 each week to get Heroic raid iLvl gear in your Great Vault.
Safe & Legit: We take every precaution to keep your account safe and play by the rules.

Why Choose Gamergod WoW Mythic Carry? Here's why you should choose Gamergod for your next WoW Mythic+ boost:

Veteran Team: Our boosters are WoW veterans with years of Mythic+ experience.
Fast Delivery: Our boost teams can start your run within 30 minutes after order.
Top Notch Gear: All our boosters have high item level, optimized gear.
Smooth Runs: Detailed planning and coordination ensures a smooth stress-free boost.
Account Security: Your account details are kept safe with strong encryption.
24/7 Support: Our customer service team is always available to help.
Guaranteed Results: If we don't complete your key, you don't pay.

How it Works Here is the simple process to get your Mythic+ boost from Gamergod:

Place Order: Select your desired Mythic+ boost service on our website.
Give Details: Provide your key level, dungeon, and any other info we need.
Communication: We'll contact you to confirm order details.
We Play: Our team completes the Mythic+ run while you sit back.
Get Loot: We'll trade all eligible gear obtained during the run.
Enjoy Results: You get achievement, higher key, and sweet new loot!

It's that easy! Our experts handle all the hard parts so you can enjoy the rewards. FAQ What key levels can you boost? We can boost keystone levels from +2 all the way up to +25 and beyond. Higher keys provide the biggest challenge and best rewards. How long does a run take? Run length varies based on the dungeon and key level. In general, expect 30 - 45 minutes per Mythic+ run depending on the difficulty. What loot will I get? You'll get all loot tradable to you from the dungeon chest and bosses. The higher the key, the higher item level the gear. Is piloted boosting allowed? Yes, piloted boosting does not violate Blizzard's ToS. We take precautions to protect accounts. Self-play boosts are also available. Can you boost a bricked key? Absolutely! No matter how messy your key gets, our experts can restore it to its former glory. What payment methods do you accept? We accept PayPal, credit card, Bitcoin, and other popular digital payment methods. Prices vary per server. Stop wasting time in difficult PuGs and leave the Mythic+ dungeon experts at Gamergod to take your key to new heights. Our WoW Mythic+ boosting services deliver the quickest, most secure way to gear up fast and collect rare achievements. Reach out anytime via our website chat for a customized quote. Your next epic dungeon adventure awaits!