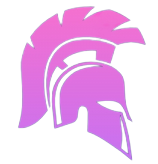 Gamergod offers an unparalleled 20 kill & 4k damage badge boosting service for Apex Legends to help you unlock the coveted Legend's Wake and Legend's Wrath badges with ease. As hardcore Apex Legends enthusiasts, our expert boosters have the skills and experience to secure these difficult achievements reliably and efficiently.
What Will You Get
By ordering the 20+4k badge boost from Gamergod, you will receive:
Legend's Wake badge (20 kills in a single match)
Legend's Wrath badge Tier IV (4,000 damage dealt in a single match)
Significant account experience and battle pass progression
All lesser damage badges in the Legend's Wrath progression (2,000, 2,500, 3,000 damage)
Any other badges and quests completed during the boost
We guarantee the delivery of both badges on your choice of Legend, completed legitimately without any use of cheats, exploits or bots.
Additional Options
To enhance your experience, we offer these add-on options:
Express: Receive your boost 30% faster with priority service started within 1 hour.
Live Stream: Watch your boost live on Twitch as our expert gamer secures your badges in real-time.
Requirements
To be eligible for our flagship Legend Wake & Wrath badge boost service, your account must fulfil these requirements:
Valid Apex Legends account with no bans or suspensions
Access to the account credentials so our booster can log in and play
PC, PlayStation or Xbox platform (we boost all platforms)
As long as you meet these prerequisites, our seasoned Apex Legends boosters can get you the coveted Legend's Wake and Wrath badges quickly and safely.
Frequently Asked Questions
Is this boosting service safe?
Yes, we take every precaution to ensure the safety of your account. Our boosters are verified professionals who only utilize legitimate gameplay to earn your badges.
How long does it take?
Our experts can reliably earn the 20 kills and 4k damage within just 1-3 matches. With efficient service, expect completion within 3 hours.
Which legends can you earn the badges on?
You choose any legend you want when ordering! Our boosters are skilled with every character.
Can you boost on console?
Yes we boost on PlayStation, Xbox and PC. All platforms are supported.
Do you provide progress updates?
We provide real-time progress notifications and updates through your personal client area and Discord.
What happens if you can't earn the badges?
With our boosters' skill level, this is extremely unlikely. But if for any reason we could not complete the boost, we provide a money back guarantee.
Can I watch my boost live?
You can add on the live streaming option to spectate the boosting directly through Twitch.
Ready to get your hands on the elite Legend's Wake and Wrath badges? Our seasoned Apex Legends 20 kills and 4000 damage boosting masters will secure these prestigious achievements for your account swiftly and safely. Gamergod has helped hundreds of customers unlock these difficult badges thanks to our specialized skills and extensive experience. Order now and elevate your Apex cred!