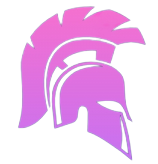 Apex Legends 20 Kills Badge Boosting

Apex Legends is one of the most popular battle royale games out there, featuring unique Legends with powerful abilities and intense gunplay. Getting 20 kills in a single match is an incredibly difficult feat that only the top elite players can achieve. Our Apex Legends 20 kill badge boosting service is the best way to get this prestigious badge and show off your skills, without having to grind for endless hours.
What Will You Get
When you order our Apex Legends 20 kills badge boosting service, here is what you will receive:
The Legend's Wake badge added to your account, showing you got 20 kills in one match. This will be on the Legend of your choice.
A huge amount of XP added to your account, helping you level up faster and unlock more rewards.
Possible completion of other badges, quests, and bonuses during the boosting process.
A major increase in your stats like K/D ratio, average damage, and wins on your profile.
Getting the 20 kill badge through our boosting service saves you tons of time and frustration trying to get it yourself. We have professional players who can reliably get 20 eliminations per match, game after game.
Additional Options
We offer additional options to enhance your boosting experience:
Live Stream: Watch our booster play live on your account in real time. This lets you see how skilled our players are at getting 20 kills per match.
Stream Recording: Get a video recording of your boosting session to rewatch later. See exactly how the 20 kill badge was earned on your account.
Requirements
To be eligible for our Legends Wake boosting service, your Apex Legends account must meet these minimum requirements:
Have the Legend unlocked you want the badge earned on
Provide login credentials so our booster can access your account
As long as you meet the above requirements, our pro players can log into your account and start getting you the 20 bombs badge right away. We take security very seriously and will keep your login info safe.
Benefits of Using 20 kills Badge Boosting
Getting the Legend's Wake badge for 20 kills in a single Apex Legends match has many great benefits. Here are some of the key advantages you'll enjoy:
Show off your skills – The 20 kill badge commands respect and shows you're a top tier player. Intimidate your opponents in matches!
Save time – Getting 20 kills in one match can take many frustrating hours of playtime. Our boosting service unlocks the badge fast.
Enjoy the game – Don't burn yourself out trying over and over for a 20 kill game. Leave it to our pros and just have fun!
Easy and safe – No need to risk your account with cheats or shady services. Our boosters get the job done quick and legitimately.
Boosting is by far the fastest, safest, and most reliable way to get the 20 kill badge compared to attempting it yourself. Let us handle the hard work while you enjoy your new badge!
Why Choose Gamergod for 20 kills badge boost?
When it comes to professional, safe, and guaranteed Apex Legends boosting services, Gamergod is the top choice. Here are the key reasons to choose us for your 20 kill badge boost:
Elite players – Our handpicked boosters are experts at getting high kill games in Apex Legends. They can reliably drop 20 kills per match.
Fast completion – Depending on your selected delivery speed, you'll get your new 20 kill badge in as little as one day.
100% safety – Our boosting methods are 100% legit, with no cheats, hacks or exploits used. Your account is completely safe.
24/7 support – Contact us any time before or after your order and we'll help with any questions.
Guaranteed satisfaction – If you're not happy for any reason, let us know and we'll make things right.
For the fastest, most affordable and reliable Apex Legends 20 kill badge boosting service, choose Gamergod. Real pros who can get the job done right.
How it Works
Getting your 20 bombs badge through our boosting service is a quick and simple process:
Place your order on our website and provide your Apex Legends account login details.
Our support team reviews your order and assigns one of our pro boosters to your account.
We discuss a time that works best for you for the booster to log in and play on your account.
At the scheduled time, our booster logs into your account and starts playing matches.
In 1-2 days, the booster will earn the 20 kill badge for you on your selected Legend.
We notify you once the badge has been earned, and update your account details.
You log in to find your prestigious new 20 kill badge unlocked, with updated stats!
It's really that easy. No need to spend endless frustrating hours trying over and over for a 20 kill game yourself. Our experts take care of it for you fast!
FAQ
Here are answers to some frequently asked questions about our Apex Legends 20 kill badge boosting service:
How Long Does it Take?
With our standard delivery option, completion takes 1-2 days typically. Express options are available for even faster completion.
Which Legends Can You Unlock the Badge For?
We can unlock Legends Wake badge on any Legend you have available in your account! Just let us know which one you want when placing your order.
Can You Provide Proof of the Boost Being Done?
Yes, we take screenshots of the 20 kill result screen and can provide video stream recordings as well upon request. This lets you verify it's done legitimately.
Do You Use Hacks or Exploits?
Absolutely not! Our boosters use purely legitimate gameplay with no cheats, hacks or unfair exploits. We guarantee 100% safe Apex Legends boosting.
Can I Watch My Booster Play My Account Live?
Yes! Select the live streaming option and you can watch all the action live as our booster earns the 20 kill badge real-time on your account.
Let us know if you have any other questions! We're always happy to provide help and support. Contact Gamergod for the best way to unlock your Apex Legends 20 kill badge today!