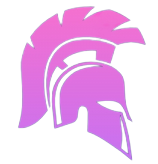 Reach New Game Heights with Gamergod We never take your loyalty for granted at Gamergod and do our best to exceed your expectations. Being among the first to offer WoW boosts for sale, we know what our customers want when they buy WoW services. When you buy WoW boost from us, you'll get exactly what you pay for. Moreover, we believe the experience you'll get while we help you is equally important as the WoW service you buy! More Than Just Boosting Imagine buying a raid run only to be mistreated by the team. Would you buy WoW services again? At Gamergod, our WoW boosts come with great experience free of charge. Assemble Your Dream Team with Gamergod At Gamergod, we understand why WoW players buy PvP and raid boosts rather than accomplish them solo:

You value your time and want fun gameplay
You want to learn from skilled players
You need reliable partners
You're tired of toxicity with pugs

Our boosters fulfill all of the above! With our self-play boosts, you'll get:

Boosters who arrive on time - even if you're the only customer
Characters adequately geared for the encounter
All promised trades - no shady business

Most importantly, you'll be treated as one of their own during the boost. Our boosters will be there when you need them again. With Gamergod, your character can conquer the hardest raids, Mythic keystones, and other endgame content. All WoW players benefit from our wide selection of boosts by achieving difficult goals or saving time. Depend on Gamergod for Tedious WoW Tasks Sometimes you just need a reliable person to grind tedious tasks before enjoying the game. Leveling alts, farming dungeons - every WoW player knows the boring stuff required to progress. Buying our WoW boosts can alleviate the drudgery. No epic adventures here - just someone to make use of playtime while you're away. Farm Honor, run legacy raids for xmog, complete mythic dungeons, level alts - anything time-consuming you'd rather skip. At first glance, these basic WoW services seem foolproof. But they can easily go wrong! Our dependable boosters handle the tedious stuff so you can enjoy WoW on your terms. Leave the boring grinding to Gamergod! Gamergod Offers the Safest WoW Boosting Many shops rely on random freelancers for cheap boosting services. These players are barely monitored and allowed to boost as they please. With no oversight and only missing payments to lose, these boosters grab as many orders as possible. They likely use dozens of accounts simultaneously from their home IPs, already on Blizzard's ban list. No one knows if their carries are safe. Soon Blizzard could track all hardware used and ban these incompetent boosters. Our employees are legally employed and liable for their actions. We know their identities and limit boosts per person. Our boosters use secure VPNs when accessing accounts. Our Piloted services are extremely safe. Better yet, buy Self-play services and enjoy playing with pros, 100% ban-free. This responsibility requires knowing your staff and enforcing policies. Legally employing boosters is the safest, most customer-friendly option. That's why Gamergod offers the most secure WoW boosting available. We Can Make Every WoW Boost Imaginable We've played since Vanilla and know all players are unique. Some excel at small PvE like Mythics but dislike PvP. Others love battling players but find PvE dull. Many just want to chill with world quests. Sadly, WoW forces you to play boring content to access what you enjoy. Gamers don't like being forced, so they buy boosts. Like when PvP gearing depends on raid grinds, or when Battlegrounds are the fastest way to gear for PvE. The pendulum swings, forcing players through "meh" content before reaching their endgame goals. That's why we constantly add new services and revise old ones. We ensure competitive options and prices so every player can buy the WoW Dragonflight boost they need - from allied race unlocks to legendary items. Whether it's simple yet tedious or vital to progression, you can buy it from us at a fair price. Experience your favorite WoW content faster with our huge array of boosting services! Level Up Fast Many WoW features unlock at max level (70 in Dragonflight). Few want to miss leveling a first character - learning mechanics, lore, favorite content. But after multiple alts, it gets old! That's where our leveling services save veterans. Our Dragonflight powerleveling lifts the burden. Do what you want while we boost, and soon you'll have a max-level character with all content unlocked. Our pros use the fastest, most reliable routes. Stop slogging through repetitive leveling. Our powerleveling services deliver a ready-to-play max-level alt in no time! Conquer the Arena with Gamergod's PvP Boosts PvP boosts are one of the oldest WoW carries. The competitive nature, high skill ceiling, and valuable rewards created a market. Skilled players now offer boosts and coaching. Our teams of PvP experts provide services to those seeking to buy PvP boosts including:

Arena rating boosts in 2v2 and 3v3
Arena coaching
RBG rating and win farming
Dragonflight PvP currency farming - Marks, Vicious Saddles, Prestige
Gladiator titles

Whether you need a rating push, elite set, or to hone your skills - Gamergod delivers. Our PvP pros will help you dominate the arena! Triumph in Raids with our WoW Carry Services Raid boosts are hugely popular. Our raid teams provide runs for busy players seeking achievements with a skilled group, without hardcore guild commitments. Our boosters work around the clock to deliver raid carries. We're always expanding our raid roster - check the schedule when buying runs! With our pros' help, you'll easily achieve any Dragonflight raid goal:

Gearing your character
Ahead of the Curve and Cutting Edge achievements

Take down mythic bosses, earn prestigious achievements, and get the best gear with WoW raid carry services! Conquer Mythic+ with our Dungeon Services Mythic+ is the favorite WoW pastime while waiting for raid lockouts. Our Mythic+ teams offer cheap boosts - from weekly +15 chest runs to Keystone Master. With a large roster we provide the cheapest Mythic+ carries and achievements. Custom Boosts for Unique Needs Have a specific boost need not on our site? Our Customer Service will gladly create a custom WoW carry service tailored to you. We Handle Any WoW Boosting Needs No matter the expansion, scope or complexity - we'll negotiate to find affordable boosters for your goal. While not the cheapest, our prices beat competitors 99% of the time - and deliver incredible value. We're the largest Dragonflight boosting company, employing the best worldwide talent:

Multiple raid groups
Numerous Mythic+ teams
Professional WoW players

We level dozens of characters daily and boost players to Gladiator each season. Our services are high quality, fast, and keep your account safe. Customer satisfaction is central - our 24/7 support is here for you. Most reviews praise our service and care. Frequently Asked Questions Why should I choose Gamergod for my WoW boosting service? We deeply understand how the online market runs, and we are aware of any customer's priorities. Our services are built so that we can always offer: - a truthful and precise time of completion for their order - a great and convenient price without harming the quality of the service - 24/7/365 chat support. If you have an issue or question, we are always happy to assist you, at any point of the year. No exceptions made. Who do you work with to complete any WoW Boosting service? Our quality check and recruitment team works very hard to ensure that: - we have professional and reliable players in our roster for WoW Boosts - any of our WoW boosters has achieved very high ratings in Arena, in Mythic+, or high World ranks for Raid clears - any player will ensure you have a good experience, without any toxicity or negative vibes In case of any faulty service experience, the case will always be analysed and you will be our biggest priority. Your happiness and satisfaction as a consumer is what keeps our business alive, hence why we are not afraid to complete services for free, issue refunds or compensations, and penalty / stop working with any booster that does not meet our standards. How does WoW boosting work exactly? Boosting has evolved a lot in the last decade, and the trend, for quite some years now, has been to help you complete content without any account sharing (i.e. with 'Selfplay' or 'Coaching' services). Account Sharing services for certain boosts, such as Powerleveling, are still available. It is important to keep in mind that boosting services do NOT correspond to cheating, hacking, or botting activities. How do I buy on your website? To buy WoW services at Gamergod, please navigate through the categories at the top of the website. You will find products located in categories and subcategories, which are basically groups / sub groups of services. Once you select a service, you will see the specific product page, in which you can: - select any extra options - proceed to the cart In certain cases, before proceeding to the product pages, you will see a whole horizontal bar inside a category, where you can customize your order further with a customized design! This especially happens on our Mythic + or Raids. When will my order start? In general, every order has got an ETA, which stands for Estimated Time of Arrival or Completion. These are estimates according to our average order speed for the specific service you are browsing. In many cases we are a lot faster than the ETA, especially if you buy at peak time when more players are online and ready to jump on your service immediately. If the ETA is doubled, you are immediately eligible for a refund or a compensation according to what has not been completed yet. We are on your side.