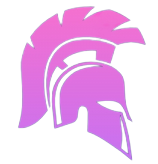 LoL Division Boosting Service

League of Legends is one of the most popular multiplayer online battle arena (MOBA) games in the world, with over 100 million active monthly players. The competitive ranked mode allows players to test their skills and climb through the ranks, from Iron all the way up to the coveted Challenger tier.
However, the grind to reach the higher elos can be long and arduous. Between toxicity, afks, and general frustration with matchmaking, many players struggle to progress. This is where Gamergod's League of Legends division boosting services come in.
Reach Your Dream Rank Stress-Free with Gamergod
Gamergod employs only the top 0.01% of League players to provide elo boosting services across all major regions. Our handpicked boosters have reached Challenger rank multiple times, possessing the game knowledge and mechanical skills to carry games consistently.
By letting a Gamergod booster play on your account, you can unlock your desired rank without the headaches of solo queue. No more tilted teammates or hour-long loss streaks. Just efficient, reliable wins at the hands of a League pro.
Boost your account from Iron to Challenger
100% winrate guarantee for promotion series
Fast order completion from as little as 3 days
Boost in Solo/Duo or Flex queue
Plus, all of our boosters uphold principles of fair play – no toxicity, cheating, or breaking Riot's terms of service. Your account safety is our top priority.
Customize Your Boosting Experience
At Gamergod, we understand every customer has unique needs. That's why our boosting platform offers total customization over your order:
Select specific champions for the booster to play
Set a minimum KDA ratio per game
Require the booster to only play when you are offline
Watch live streams of your games
Pause boosting anytime
Build the perfect boosting experience tailored to your desires. Our platform puts you in full control.
The Most Secure & Reliable Boosting Service
When it comes to account safety, Gamergod pulls out all the stops:
VPN protection – Boosters connect through secure VPNs, hiding your IP address
No account sharing – Your credentials stay confidential at all times
Shop disabled – Boosters cannot access your RP or BE
You also get real-time order tracking, chat with your booster, and appearance offline during boosting – everything you need for a smooth, safe lol division boosting process.
With over 10 years of experience and thousands of customers served, Gamergod is the name you can trust for elo boosting.
Climb Faster with Loyalty Rewards
At Gamergod, we believe in rewarding customer loyalty. Every order earns you points towards special discounts and bonuses:
Each new tier unlocks a bigger personal discount coupon
Refer friends to earn store credit you can redeem on future orders
The more you use our services, the more you save. It's our way of saying thanks for choosing Gamergod!
24/7 Customer Support
Have a question about lol division boosting or your active order? Our dedicated support team is available 24/7 to assist you via Live Chat or Email.
Get help from real people any time, day or night. We pride ourselves on providing prompt, friendly customer service to everyone.
Experience the Best League of Legends Division Boosting
Reach the rank you deserve, stress-free and safely, with Gamergod. Trusted by thousands of customers worldwide, our elo boost services help you unlock your goals in League of Legends.
Customize your perfect lol division boosting experience today!