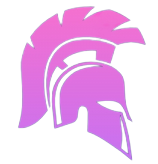 Counter Strike 2 Win Boosting from Gamergod is the best way to quickly and easily increase your competitive rank and stats in CS2. Our experienced boosters will play on your account and secure the wins you need to rank up and show off your skills. With CS2 Win Boosting, you can sit back and relax while our pros take your gameplay to the next level.
What Will You Get
When you order CS2 Win Boosting from Gamergod, here's what you'll receive:
The exact number of wins you requested, guaranteed. Every loss counts as an extra win, so 5 wins ordered = 5 wins minimum.
A higher competitive rank. Our boosters know all the strategies to maximize your MMR gains for huge SR jumps.
Greatly improved stats. Expect high K/D ratios, damage, and other stats from our booster's skills.
All loot boxes and items you earn are yours to keep. Cases, skins, and any other rewards are included.
Additional Options
Solo Only: Our booster plays solo queue only, improving your stats across stat tracking sites.
Duo: You can play alongside our booster and learn in the process.
Stream: We'll stream your boost on Twitch so you can watch live.
Requirements
To be eligible for CS2 Win Boosting, you'll need:
Counter Strike 2 purchased on a Steam account.
Prime matchmaking unlocked.
Completed competitive placement matches.
Benefits of Using CS2 Win Boosting
Gamergod's CS2 Win Boosting service offers many benefits including:
Save Time: It takes hours of play to rank up normally. With boosting, you save dozens of hours grinding wins.
Reduce Frustration: Avoid toxic teammates and frustration from losing undeserved games.
Learn New Strategies: By duoing with our booster, you can pick up new meta tips and tricks.
Flex Your Skills: After the wins, you'll have the ranks and stats to show off your abilities.
24/7 Support: Our agents are always standing by to help with any issues.
Why Choose Gamergod for CS2 Wins Boost?
With over 10,000+ orders completed, Gamergod is the most trusted CS2 boosting service. Here's why to choose us:
Elite Players: Our hand-vetted boosters include pro players, streamers, and top 500 competitive grinders.
Total Safety: Our 100% legit process means no cheats or bots so your account is completely safe.
Fast Delivery: With 24/7 boosters, we finish orders faster than any other boost service.
Best Value: Our CS2 boosts are the most affordable while still using only the best players.
Guaranteed Results: We promise your ordered number of wins or your money back.
How It Works
Boosting your CS2 account with Gamergod is a quick and easy 5 step process:
Choose your desired number of wins and any extra options like Duo or Solo.
Provide payment details and complete your checkout.
Give your Steam login info or duo ID to your assigned booster.
Relax while your booster secures win after win.
Enjoy the rank, loot, and status you've earned once the boost is complete!
FAQ
Here are answers to some frequently asked questions about Gamergod's CS2 Win Boosting:
Is CS2 Win Boosting allowed by Valve?
Yes, boosting does not violate any Steam terms of service. It is 100% permitted by Valve.
Can my account get banned from boosting?
Absolutely not. Gamergod performs only legit gameplay on your account, so there is no risk of VAC bans or suspensions.
How many wins can you complete per day?
We can complete 5-15 CS2 wins per day depending on your current rank and number of wins purchased. Higher ranked accounts take longer per win.
What payment methods do you accept?
We accept all major payment methods including PayPal, Stripe, Skrill, Cryptocurrency, and more.
Can you boost my alt/smurf account?
Yes we can definitely boost alternate CS2 accounts. We actually recommend smurfs for boosting.
Do you play late at night or early morning?
Yes, our boosters are online 24/7 so we can play at any hours you need.
Can I get a discount on CS2 boosting?
Yes! We offer discounts for returning customers and large orders. Just ask a support agent.
Boost your CS2 rank and stats today with Gamergod! Our elite players are online around the clock ready to turn you into a Counter Strike god. Purchase your desired number of wins and we'll take care of the rest. It's the fastest way to gain rank, skins, and prestige. So ditch solo queue frustration and let the professionals at Gamergod carry you to competitive greatness in CS2!