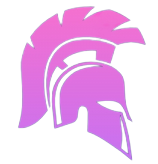 Get ready to take your Diablo 4 gameplay to astonishing new heights with Gamergod's premier Glyph boosting service. Our team of veteran Diablo masters will empower your character with the rarest and most potent Glyphs in Sanctuary through specialized farming techniques. Read on to discover how our Diablo 4 Glyph boost will unlock your character's full potential.
For those new to the world of Diablo 4, Glyphs are unique artifacts that can be socketed into your character's Paragon Board. The Paragon Board contains over 200 nodes that grant your hero special bonuses and effects. By inserting Glyphs into Paragon Board sockets, you expand the benefits these nodes provide based on the Glyph's area of effect radius.
Glyphs come in varying rarities, from common to magic, rare, and even legendary. The rarer the Glyph, the more powerful the bonuses it imparts to your Paragon Board. Leveling up your Glyphs increases their radius, allowing you to boost even more Paragon nodes and growing your character's power exponentially.
But chasing down Glyphs requires ridiculous amounts of grinding. That's where Gamergod's Diablo 4 Glyph Boost comes in.
What Gamergod's Diablo 4 Glyph Boosting Includes
If you want to fast track your character's development rather than spend hours farming Glyphs, our boost service includes:
The precise quantity of Glyphs you request, from common to the ultra-rare legendary variety
A sizable boost to your Paragon Level from all the grinding, accelerating your overall progress
Extra gold, loot, crafting materials, and other rewards obtained during the Glyph farming process
100% hand-leveled farming by our seasoned Diablo experts. No cheap bots or hacks!
Diablo 4 Glyph Boosting Requirements
To get started with Gamergod's Diablo 4 Glyph boost, we need:
Ownership of Diablo 4 with an active game license
A level 60 character ready for Glyph farming
Your Diablo 4 login credentials so our boosters can farm Glyphs directly on your account
Not to worry – your account's security is our highest priority.
The Benefits of Our Diablo 4 Glyph Boosting Service
Gamergod's Glyph boosting offers you many tangible benefits including:
Vast Time Savings – It takes an insane number of hours to farm even a handful of Glyphs. Let us put in the work so you can enjoy the rewards now.
Godly Power – Glyphs allow almost limitless customization of your hero's skills and abilities. Our boosting will help you achieve heights of power other players can barely conceive of.
Lightning Fast Progression – The huge boost to your Paragon Level will accelerate your overall character progression dramatically.
Rare Glyph Opportunities – Our seasoned Diablo veterans know the prime spots to target the rarest and most overpowered Glyphs you'd never stumble upon on your own.
Total Peace of Mind – You can relax knowing your account is in the hands of experts focused solely on your Glyph farming goals. No need to worry about risks associated with botting or hacking.
Why Gamergod is the Top Choice for Diablo 4 Glyph Boosting
With countless services out there offering Diablo 4 boosting, why should you choose Gamergod?
Diablo Mastery – Our dedicated Diablo pros have mastered every detail, mechanic, and nuance across the entirety of the series. We draw upon decades of collective expertise to offer the pinnacle of Glyph boosting.
Rock Solid Account Security – Your account's safety is our foremost priority. We would never dream of jeopardizing your account through unsafe botting, hacking or exploiting methodologies.
Non-Stop Customer Support – Questions about your boost? Our stellar customer service team is available 24 hours a day, 7 days a week to provide assistance via live chat or email.
Lightning Fast Delivery – Depending on the size of your order, we'll have your Glyphs farmed within 1-7 days. The more you want, the faster you'll have them in hand!
Budget-Friendly Pricing – Our competitive pricing makes our Glyph boost accessible so more players can benefit without putting a dent in their bankroll.
How Our Diablo 4 Glyph Boosting Process Works
Our seamless Glyph boosting process ensures a smooth experience from start to finish:
Place your order for the quantity and rarity of Glyphs desired
Our manager contacts you to verify details and acquire your login credentials
An expert booster is assigned specifically to your order
The booster farms Glyphs directly on your account using proven hand-leveling techniques
You'll receive regular progress updates and can join our Discord for real-time communication
Once completed, enjoy your boosted character and soak in all those extra rewards!
Let us handle the tedious Glyph grinding so you can focus on the fun parts of Diablo 4!
Frequently Asked Questions About Our Diablo 4 Glyph Boosting
Are my Glyphs hand-leveled by your boosters?
Absolutely. We never condone the use of bots, hacks or automation. Your Glyphs are farmed purely by hand by our seasoned Diablo experts.
Can I still play my character during the boosting process?
Sure! Just coordinate timing with your booster so there are no conflicts. Our flexible boosters are available 24/7 to work around your schedule.
What guarantees come with Gamergod's Diablo 4 Glyph boosting service?
We guarantee your Glyph order will be completed, or we offer a refund for any unfinished balance. We also guarantee your account's security or we will rectify any problems that arise.
What if I'm not fully satisfied with my boosted Glyphs order?
Your complete satisfaction is our top concern. Contact our 24/7 support if you have any issues whatsoever and we'll make things right.
Experience the divine power only Gamergod's elite Diablo 4 Glyph boosting provides! Order now to unlock your character's true hidden potential!