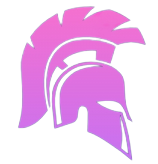 Diablo 4 Nightmare Dungeons Boosting

Experience the thrilling challenge of endgame content with our Diablo 4 Nightmare Dungeon Boosting service. Our experienced boosters will guide you through the darker depths of Sanctuary to reap greater rewards and rapidly empower your hero.
What Will You Get
The desired number of Nightmare

Dungeon

runs completed for your character
Guaranteed Legendary item drops for each completed

dungeon

Bonus experience and Paragon glyphs to enhance your hero
Higher chances for rare loot like Sacred and Unique items
Unlock exclusive Feats of Strength
Materials to craft Legendary Aspects for your Codex of Power
All valuable materials and loot acquired during your boost
We'll provide any required Nightmare Sigils and tailor the experience to match your goals.
Additional Options
Run Uldur's Cave for extra loot and XP
Unlock World Tier 3 and 4 for higher difficulties
Live stream your boost so you can watch the action
Requirements
Reach level 50
Finish the main campaign
Have the appropriate World Tier unlocked
Provide account access to our trusted boosters
Benefits of Using Diablo 4 Nightmare
Dungeon

Boosting

Conquering Nightmare Dungeons efficiently progresses your hero, but attempting them alone can be frustrating. With our boost you can:
Skip the grind and maximize your playtime
Access top-tier gear for dominating higher difficulties
Experience thrilling fights without frustration
Focus on enjoying Diablo 4's story and world
Leave the grinding to us – get a Nightmare Dungeon Boost and unlock your character's true potential!
Why Choose Gamergod for Diablo 4 Nightmare
Dungeon

Boosting?

With years of experience boosting across multiple games, Gamergod is the premier service for surpassing difficult challenges.
Skilled and Trusted Boosters
Our hand-picked Diablo experts will pilot your account securely using top precautions. Enjoy peace of mind knowing your account is in good hands.
Fast and Reliable Service
Receive speedy boosting from our readily available team. We pride ourselves on quality service, high responsiveness, and exceeding expectations.
Flexible Options
Customize your experience with various tiers, add-ons, and delivery modes. We accommodate your goals and playstyle.
Safe and Legitimate
100% legitimate boosting with no cheats or exploits. Your account's safety and integrity are our highest priority.
24/7 Support
Friendly support staff are available around the clock via live chat and email. Get prompt answers to any questions.
How it Works
Choose your desired options and quantity of runs
Provide account access to our trusted boosters
Sit back and relax as we handle the grinding
Receive updates as we progress
Enjoy the rewards and improved hero!
It's that easy – no hassle or frustration; just efficient Diablo 4 progression in record time.
Diablo 4 Nightmare
Dungeons

Runs

Nightmare Dungeons introduce modifiers that increase the challenge and bring out the darkness in Sanctuary's depths. But greater risk means greater rewards.

Our expert Diablo 4 boosters have mastered maneuvering the dangers within to reap bonus loot. We'll lead you through these treacherous dungeons to rapidly strengthen your hero.
D4 Nightmare
Dungeons

Rewards

Each run nets a horde of valuable loot:
Legendary gear for tremendous boosts in power
Paragon glyphs to grow your stats and skills
Crafting materials like Sigil Powder to improve items
Rare loot like Sacred and Unique weapons and armor
Experience and gold to further progression
Aspects to unlock powerful skills in your Codex of Power
With Gamergod you'll amass an arsenal to dominate Diablo 4's higher difficulties.
Diablo 4 Nightmare
Dungeons

Unlock Service

Don't have the required Nightmare Sigils to access these dungeons? We'll obtain them for you!

Our unlock service will:
Acquire the specific Sigils to open your desired

dungeons

Complete the prerequisite campaign and capstone

dungeon

Clear World Tiers 3 and 4 to unlock all difficulties
Farm additional Sigils to rerun

dungeons

in the future
We'll handle the grinding so you can immediately reap Nightmare Dungeons' rewards.
FAQ
What are Nightmare
Dungeons

in Diablo 4?

Nightmare Dungeons are enhanced versions of normal dungeons unlocked with special Nightmare Sigils. They introduce modifiers that make enemies tougher but provide greater rewards.
How do you unlock Nightmare
Dungeons

?

You need to find specific Nightmare Sigils as rare drops or rewards. Using a Sigil on a normal dungeon transforms and opens the Nightmare version.
What's the best way to beat Nightmare
Dungeons

?

Having gear suited for the dungeon's rank and modifiers is crucial. Our boosters use ideal strategies to counter abilities and take down beefed up bosses.
Is your Diablo 4 boosting service safe?
Yes, we take every precaution to ensure safety and protect your account. Our boosters are hand-selected experts using top security.
Do I have to be online during the boost?
No, you can enjoy other activities while we handle the grinding for you. Our boosters log into your account to complete the runs.
Take your Diablo 4 hero to greater heights with Gamergod's Nightmare Dungeons Boosting service. You'll obtain elite gear and rapidly grow in power without the frustration. The hunt for epic loot awaits!