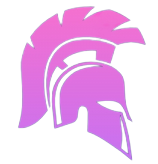 LoL Champion Mastery Boosting Service

Gamergod offers the fastest way to hit max Champion Mastery rank in League of Legends. Our handpicked pro boosters will help you achieve the prestigious Level 7 Mastery tier quickly and easily.
The Long Grind to Champion Mastery Tier 7
Riot Games introduced the Champion Mastery system to let players showcase their skill and experience with each champion. To reach the highest Level 7 Mastery tier requires gaining enough mastery points through achieving S ranks to hit the cap.
This takes tons of games mastering mechanics, matchups, macro play, and optimal playstyles. The long grind becomes dull and challenging over so many games. That's where Gamergod's elite boosting services come in.
The Gamergod Boosting Advantage
Gamergod partners exclusively with the top 0.1% of LoL players who compete at the professional level worldwide. Our handpicked talent are the best of the best, with the skills to completely master any champion and hard carry games consistently.
By leveraging our Champion Mastery boosting service, you get:
Lightning Fast Rank Ups
Our seasoned experts blaze through mastery milestones to hit Level 7 in the shortest time possible. We know how to earn S ranks efficiently.
100% Safety Guaranteed
We adhere strictly to the Summoner's Code at all times to avoid any risk of bans. Your account information also remains totally private and confidential. You can feel safe handing your account to our veterans.
Flexible Options
Get individual champions boosted, select your favorites, or your entire champion roster – you decide. Our boosters will raise mastery on any champions you want.
24/7 Customer Support
Our responsive support team is available around the clock to assist you with any issues that come up along the way. We want you to feel fully supported.
Money-Back Guarantee
If for any reason we can't raise your Champion Mastery, we provide a full refund, no questions asked. Your satisfaction is our top priority.
Here's How Our LoL Champion Mastery Boosting Process Works
Once you place your order, our seasoned veterans log into your account and begin spamming games utilizing your desired champion.
By maintaining incredibly high performance in every single game, S and S+ ranks come easy for our experts. We leverage all our expertise to earn S ranks as efficiently as possible:
Pro-level mastery of mechanics and matchups
Stacking premades for bonus IP/XP gains
Perfectly optimized runes, itemization, and summoner spells
Flawless farming, vision control, and objective execution
Carrying teamfights through impeccable positioning and focus
Focus on quick, dominating victories to maximize games played
The result of this boosted gameplay? Your champion's mastery level rockets up through the tiers, unlocking the maximum Level 7 in record time.
Choose Gamergod to Reach the Peak
With years of experience and thousands of successful boosts completed, Gamergod is clearly the top choice for LoL Champion Mastery boosting services.
Don't waste any more time on the grind – join the many players reaching the pinnacle and order your LoL mastery boost today! Our seasoned experts look forward to helping you hit Level 7 fast.