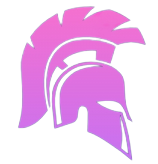 LoL Normal Matches Boosting

Normal games in League of Legends are a more casual and stress-free way to enjoy the game compared to the competitive ranked ladder. However, having a high normal MMR (matchmaking rating) still has its benefits. At Gamergod, our LoL normals boosting service helps you quickly improve your normal MMR and collect IP with the help of hand-picked professional League boosters.
What Are the Benefits of a High Normal MMR in LoL?
More competitive games – A higher normal MMR means you'll be matched with and against better players. The games will be more challenging and competitive.
Quickly level up new accounts – Boosting your normal MMR results in more XP gains. This allows smurf accounts to unlock ranked sooner.
Earn IP efficiently – With the IP boosts, LoL normals boosting nets more in-game currency for unlocking champions and skins.
Improve your skills – Facing better opponents in normals lets you polish up your mechanics and macro play.
Clear chat restrictions – Riot requires playing normal draft games to remove chat bans. We can speed this up.
Ranked restriction – Fulfill ranked restriction requirements by having our boosters win normal drafts for you.
Our LoL Normals Boosting Service In Detail
At Gamergod, we offer two types of normals boosting with the option of IP boosts:
Normal Wins Boosting – We guarantee a set number of wins in normal blind pick, draft pick, or ARAMs. This boosts your MMR the fastest.
Normal Games Boosting – Here we play a set number of games. You'll get more wins than losses at high win rates.
IP Boosts Add-On – Optionally have our boosters use IP boosts from your account to earn bonus IP from each game.
Our boosters are all Diamond+ ranked players with thousands of PvP matches under their belt. We maintain win rates of 80%+ to ensure you receive the most optimal normals MMR improvement. The number of hours it takes depends on your region, current MMR, and other factors. Accounts in regions like EUW generally take longer compared to NA.
Why Choose Gamergod for LoL Normals Boost?
24/7 Live Support – Our managers are available around the clock via live chat, Discord, and email. Get help anytime!
Affordable Pricing – As an online store boosting service, our prices are cheaper than individual freelancers.
Quick Boosting – We have ample boosters to start your order right away and finish it ASAP.
Absolute Safety – Our VPN-secured boosting process guarantees complete account safety and no bans.
Money-Back Guarantee – If you're unsatisfied with the boost for any reason, we'll refund your order, no questions asked.
Get Your LoL Normal MMR Boosted Now
Stop wasting time suffering through boring normal grindfests. Order your LoL normals boost from Gamergod today and we'll have you dominating your normal games in no time with boosted MMR and plenty of IP gains to show for it! For any questions, our 24/7 live support is here to provide assistance.