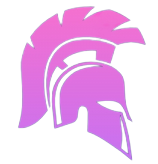 Aberrus The Shadowed Crucible Mythic Boosting

Aberrus, the Shadowed Crucible (AtSC) mythic boost is a loot run to the second raid of Dragonflight expansion in mythic difficulty. AtSC comes out with patch 10.1 Embers of Neltharion and drops highest 441+ ilvl loot. Our Aberrus mythic carry is the fastest way to get top gear and tier sets along with other prestigious rewards and achievements.
Aberrus mythic loot runs include armor+tier priority loot mode by default. Join one of world-top guilds to experience the hardest fights in 10.1. Before purchasing mythic Aberrus, the Shadowed Crucible make sure to book a spot with our experts in online-chat. Cross-realm mythic Aberrus service is available after June, 27th. No need to transfer.
Boost takes: 3-4 hours / Start time: flexible schedule.
Aberrus, the Shadowed Crucible mythic carry rewards:
The selected number of mythic AtSC bosses killed.
Mythic: Aberrus, the Shadowed Crucible achievement (full run only).
Armor + Tier priority loot mode.
Chance to get 441 ilvl items.
Chance to get 418 ilvl tier set pieces.
Mythic achievement for every boss (e.g. Mythic: The Vigilant Steward, Zskarn).
Highland Drake: Embodiment of the Hellforged (for full run).
Free selfplay option.
Important: Feat of Strength achievement Cutting Edge: Scalecommander Sarkareth is only available when picking the full run option and is only obtainable within this raid tier. Keep in mind that you need to hit the boss at the start of the fight in order to be eligible for loot. However, knowing the strategy is not needed.
We work with the highest-level raiding guilds. Over 10 Aberrus mythic sell runs are organized each week. Before you buy Aberrus mythic raid carry, please make sure to have a look at the basic requirements for this mythic raid service.
Requirements:
level 70;
fresh Aberrus, the Shadowed Crucible mythic cooldown.
Please always check the availability of the raid slots if you decide on buying an Aberrus mythic loot run.
Aberrus Mythic Sell Runs Loot Distribution
Fighting new bosses in this new raid tier is vital if you wish to stay up-to-date with the content. All of our Aberrus mythic raids are done with armor + tier set priority loot mode. You will be the only customer in the raid that will be eligible for your armor and tier set type. For example, if you are a mage, then there won't be any other customers in the raid that are druids, hunters or wear cloth.
Important: Offset items such as rings, weapons, neck, trinkets, and back ARE contested. However, our team will not roll for any of them. You are guaranteed to get a number of items as described in the purchasing options.
Even if you select "greed" or "pass" on such items intentionally, they will still count towards the guarantee. If you lose a "need" roll, however, such items will NOT count towards the guaranteed amount. Items that share an ID are considered duplicates. If you win duplicate items, please trade one of them to the raid leader. Otherwise, all items you receive will count towards the guarantee (two of the same ring, for example).
Loot guarantee in Aberrus raid mythic carry:
9/9 bosses – 6 different slots;
8/8 bosses – 5 different slots;
7/8 bosses – 4 different slots;
6/8 bosses – 3 different slots;
5/8 bosses – 3 different slots;
4/8 bosses – 2 different slots;
3/8 bosses – 1 slot;
2/8 bosses – no guarantees.
Receive top-of-the-line gear with our professional Aberrus mythic services.
Mythic Aberrus, the Shadow Crucible Boosting Explained
WoW AtSC mythic raid boosting is the best way to get bis items of item level 441. This is the hardest content that the game has to offer with appropriately amazing rewards. Each boss in mythic Aberrus is a great challenge, even on mythic difficulty. Every boss fight will test the teamwork, knowledge of the fight, and personal skill of each player involved. Let's take a look at all of the bosses that players will face in the mythic Aberrus raid.
Mythic Aberrus raid boss list:
Kazzara;
Molgoth;
Experimentation of Dracthyr;
Zaqali Invasion;
Rashok;
Zskarn;
Magmorax;
Echo of Neltharion;
Scalecommander Sarkareth.
Our Aberrus mythic loot run will provide you with the best gear from these dangerous bosses. You can even learn strategies by playing with our professional raiding teams. If you want to know more before you buy mythic Aberrus services, or have some other questions about AtSC carries, you can always contact us via live chat on the website, Discord, or even Skype. Our customer support team is available 24/7 and is always ready to assist.